>
Podcast
The MoneySaver Podcast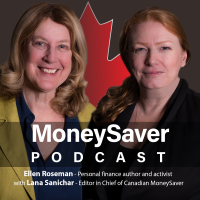 Toronto Star journalist Ellen Roseman, and Canadian MoneySaver Editor in Chief Lana Sanichar interview leaders in personal finance and investing, as well as top bloggers, authors and entrepreneurs. The goal is to help you save money and increase your assets. Learn how to make smart choices at every stage of your life, safeguard your interests and protect yourself from poor advice. Sponsored by Canadian MoneySaver Magazine. The views and opinions expressed by the Guests are theirs alone and do not necessarily represent the views and opinions of Ellen Roseman, Lana Sanichar, Canadian MoneySaver Magazine or the MoneySaver Podcast. Follow us on Twitter @lana_sanichar, @ellenroseman, @cdnmoneysaver
---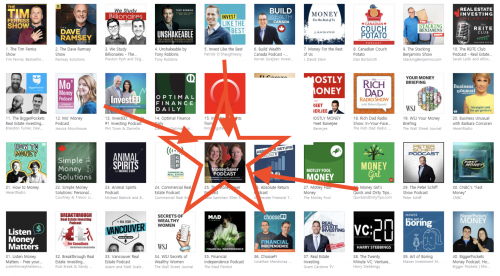 Join one of the Top Personal Finance Podcasts in Canada!
Receive valuable personal finance and investing tips from experts like Dan Bortolotti, Preet Banerjee, Rob Carrick, Kelley Keehn, Ryan Modesto, Peter Hodson, Melissa Leong and more.
---
Episodes:
June 2019
Exchange Traded Funds (ETFs) - What You Need to Know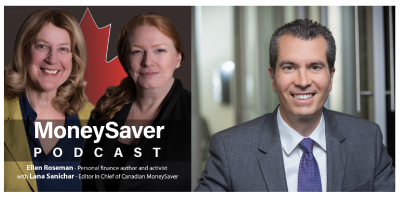 In episode #22 of the MoneySaver Podcast, we chat with Dan Bortolotti, blogger, financial planner and podcast host of the Canadian Couch Potato about exchange traded funds (ETFs), index investing, passive vs active investing and all-in-one ETFs.
May 2019
A Successful Personal Finance Blogger and His Quest for Freedom 45.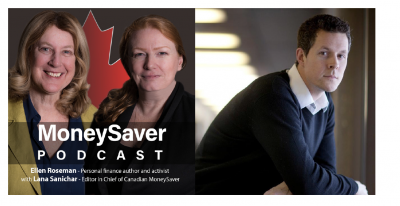 We chat with Robb Engen, blogger, journalist and consumer advocate. We talk about how he (along with his mother) co-founded the long-standing blog Boomer and Echo, how he came to be a consumer advocate, how he hopes to reach financial independence by age 45 and he gives his best three financial tips.
Five Simple Personal Finance Rules with Preet Banerjee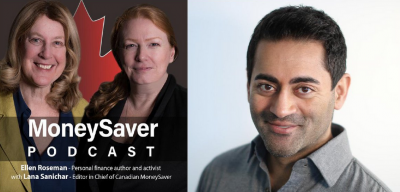 Ellen Roseman chats with Preet Banerjee, media personality, speaker, author and podcaster about his five personal finance tips that he lays out in his book "Stop Over Thinking Your Money" as well as renting vs. buying, his former career as an advisor and "MoneyGaps."
April 2019
Protecting Seniors from Financial Abuse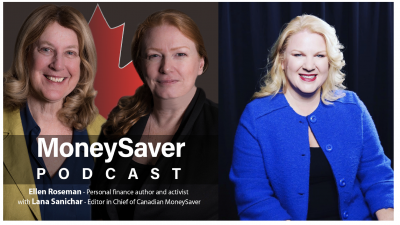 In the 19th edition of The MoneySaver Podcast, we talk to elder law specialist Laura Tamblyn Watts on how to protect seniors from financial abuse, including scams and advice on aging gracefully.
Sustainable Investing - Investing With Your Values In Mind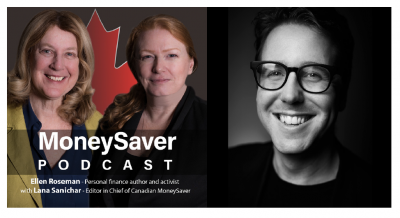 In this episode of The MoneySaver Podcast, Ellen Roseman chats with Tim Nash about sustainable investing for those investors who want to align their investing style with their values.
March 2019
How to Rock Your RRSP! with Bruce Sellery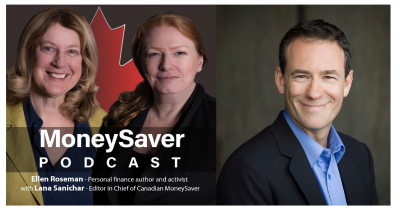 Ellen chats with Bruce Sellery, speaker, television personality, personal finance expert and author of "The Moolala Guide to Rockin' Your RRSP". We chat about RRSPs, TFSAs, ignoring the noise and saving for retirement.
More Money Won't Make You Happier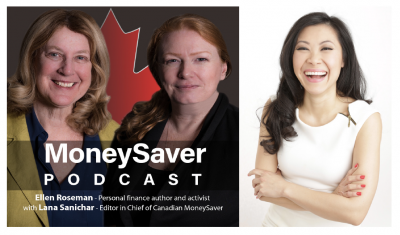 We chat with Melissa Leong, author of "Happy Go Money", social media and television personality, in the 16th episode of the MoneySaver Podcast. She talks about how more money won't make you happier and that you should be happy with the money that you have. She also explains what the hedonic treadmill is and how spending money on "experiences" instead of "stuff" will allow you to be happier.
Financial Independence Early Retirement or F.I.R.E.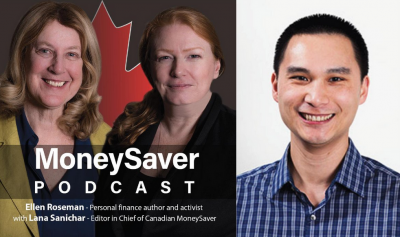 The the 15th episode of the MoneySaver Podcast, we talk to Bob Lai, the blogger behind tawcan.com on the Financial Independence Retire Early or F.I.R.E. He dispels myths to describe how to quit the daily grind and live life (and retirement) the way you want to.
SUBSCRIBE
To the Print edition of Canadian MoneySaver Magazine for $26.95 (+tax) per year