Oct 20, 2023 2:06 PM
Real Estate as an Investment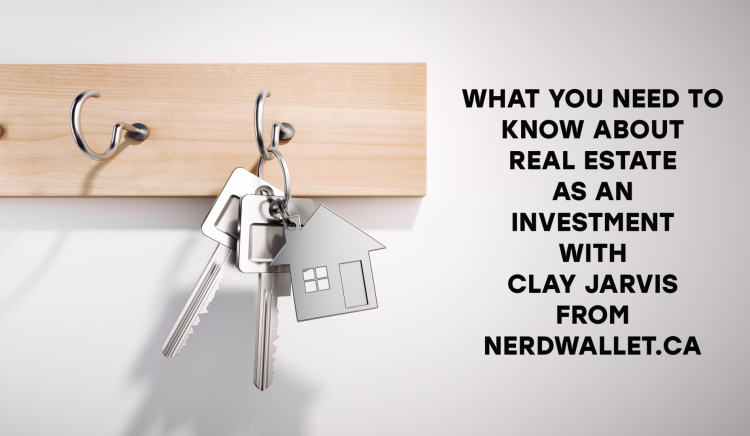 Download as an MP3 by

right-clicking

here and choosing "save link as" or "save as".


Getting to Know Clay Jarvis: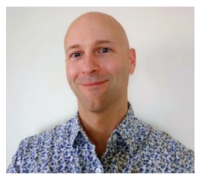 Clay

Jarvis

is NerdWallet's mortgage and real estate expert in Canada. Thus far, his entire professional writing career has revolved around real estate. Prior to joining NerdWallet, he was the editor and senior writer for four publications, including the leading website for the country's mortgage industry, Mortgage Broker News.

Clay

has written 30,000-word examinations of Canada's real estate investment market, interviewed the industry's most powerful leaders and analysts, and has helped choose both the nation's top realtors and mortgage brokers. He is based in Toronto, Ontario.
Questions Asked:
2:55. Clay, tell us a little bit about yourself!
3:10. How do you know if you're a good candidate for buying and investing in real estate.
4:50 Is there a starting-off point? Maybe you begin with a house with a basement?
5:36. If you're a beginner or a first-time real estate investor, where do you get advice and information?
7:50. What is the difference between buying in a market where you reside vs. buying outside of your residential area and perhaps getting a property management service?
9:48. Mortgages for real-estate investors are quite different.
10:56. Aside from the larger down payment…are there are conditions of the mortgage?
11:33. What about the idea that some are buying the house for long-term appreciation where rent does not cover the monthly mortgage vs those who buy with the idea in mind that the rental income has to cover the mortgage?
12:35. And you feel that it's important to talk to the local people who understand the neighbourhood you're interested in purchasing in.
13:24. Do you renovate or do you look for a property that has already been approved by the city?
14:07. What about bidding wars? Should you avoid them?
15:24. Do you see that income properties are fetching a higher multiple?
16:12. I've heard that screening tenants is huge! What should a landlord look for?
18:56. Do you have any advice when it comes to keeping records.
19:47. Once you have been successful in your first rental property, do you buy another one? What are some of the points to consider?
21:34. So you write about real estate. Do you have your own investment property? Do you have friends who own investment properties?
22:23. At the time of recording, it looks like there will be a few more interest rate hikes coming.
25:25. As a landlord you must be prepared to accept that you have no control on how your tenants will treat your property.
28:85. Tell me what gratifications landlords receive as real estate investors?
32:45. And there are bidding wars between renters now because of the lack of available rental units.
33:08. I think a lot of people don't realize that units need to be inspected for health and safety.
34:10. Can you summarize your top tips on how to get started and succeed as a real estate investor.
Today's episode is brought to you by BMOETFs.com
Bills skyrocketing? Now, you can counter rising costs of living with monthly cash flow and growth potential together in one diversified ETF. Introducing ZWQT, the BMO Global Enhanced Income Fund ETF Series.
Professionally managed by BMO GAM's experienced team, ZWQT ups the ante by enabling investors to access the benefits of a well-diversified portfolio of income-generating covered call ETFs through a single trade.
Learn more at BMOETFs.com.
This podcast is for information purposes. The information contained herein is not, and should not be construed as, investment, tax or legal advice to any party. Particular investments and/or trading strategies should be evaluated relative to the individual's investment objectives and professional advice should be obtained with respect to any circumstance. The viewpoints expressed by the Podcast speakers represents their assessment of the markets at the time of publication. Those views are subject to change without notice at any time. The information provided herein does not constitute a solicitation of an offer to buy, or an offer to sell securities nor should the information be relied upon as investment advice. Past performance is no guarantee of future results. This communication is intended for informational purposes only.
Commissions, management fees and expenses all may be associated with investments in exchange traded funds. Please read the ETF Facts or prospectus of the BMO ETFs before investing. Exchange traded funds are not guaranteed, their values change frequently and past performance may not be repeated.
For a summary of the risks of an investment in the BMO ETFs, please see the specific risks set out in the BMO ETF's prospectus. BMO ETFs trade like stocks, fluctuate in market value and may trade at a discount to their net asset value, which may increase the risk of loss. Distributions are not guaranteed and are subject to change and/or elimination.
BMO ETFs are managed by BMO Asset Management Inc., which is an investment fund manager and a portfolio manager, and a separate legal entity from Bank of Montreal.
®/™Registered trademarks/trademark of Bank of Montreal, used under licence.