WELCOME!
Canadian MoneySaver is an acclaimed investment advisory with a recognized reputation for providing a trustworthy and down-to-earth service since 1981. Available nationally in print and online versions.
Our Magazine
Print OR Online

*

Version (9 issues) -

$24.95

Print AND Online

*

Version (9 issues) -

$37.43
*Online version gets you full access to 12 years of magazine and article archives.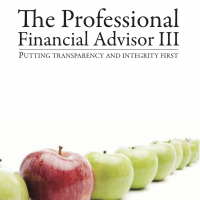 Cms News & Events
Canadian MoneySaver Webinar
Join Avrom Digance of the Dividend Ninja and Peter Hodson, Editor of Canadian MoneySaver and CEO of 5i Research, for an informative webinar.
"Investing for Dividends"

When:
Tuesday May 6th, 2014
1:00pm EST (10:00am PST)
Cost: FREE
Click Here to Register
---
Peter Hodson Participating in the National Kids Cancer Ride!

I will be cycling from Vancouver to Halifax in September 2014 in the seventh annual Sears National Kids Cancer Ride. I am honoured to share with you that I have been chosen as a National Rider! It's an epic adventure where we will climb mountains, cross prairies and discover that northern Ontario and New Brunswick have massive climbs too. Cycling endless miles regardless of the weather, we'll start and finish with a wheel dip in two oceans. It is called the world's longest charitable cycling event on behalf of childhood cancer.
But it is nothing compared to the battle that 10,000 families are fighting every moment of every day when their child has cancer.
At any given time, cancer holds 10,000 Canadian children in its grip. It robs them, and their families, of the laughter and joy that should be part of every childhood. Riding in the sixth annual Sears National Kids Cancer Ride will channel my physical, mental and emotional energy into something much greater – helping brave children return to life as regular kids again.
Our cyclists and crew start on September 4, 2014 in Vancouver and finishing on September 20, 2014 in Halifax, the event will cover over 6,800 km in 17 days. Travelling through hundreds of cities and towns across the country, we'll stop at several pediatric oncology centres and Sears stores. They open their arms each year to embrace and host community events and rides in support of kids and families fighting this debilitating disease. With every pedal stroke, the riders will be raising awareness and money to fight childhood cancer.
100% of donations will go to support childhood cancer research in Canada and other hospital programs supported by the Sears National Kids Cancer Ride. The support of sponsors like Sears, SLH and dozens of others make this possible along with the registration fees and costs that the cyclists themselves cover.
By clicking on the link below, you too will be part of this epic journey to reach our Destination Beyond Cancer. It's for the kids. I thank you for your time and support.
http://my.e2rm.com/personalPage.aspx?SID=3960400&LangPref=en-CA
Thank-you,
Peter Hodson
---
New to
Canadian MoneySaver
Need to Trade, Sell or Buy DRIP and SPP shares? Visit our new Forums where you can engage other MoneySaver members in all things about DRIP/SPP shares, insurance, taxes and much more.
Interested in the DRIP/SPP picks for the current month?
The New Canadian MoneySaver Model Portfolio
---
The March/April 2014 issue is now available online

The March/April 2014 combined edition Canadian MoneySaver is now available for online Members. Click directly on the Current Issue button once you have logged in (online Members), or look under "Browse Issues" in the Subscribers Tab above. If you are not a Member, you can join by

clicking this link.




The Olympics of Investing

by Ryan Modesto

The Olympics have been at the top of many peoples mind as athletes from around the world congregate in Sochi to compete in events that they have been preparing their whole lives for. It is an exciting time that instils pride in ones country and an opportunity for the host country to showcase all of its accomplishments.
Canadian MoneySaver Blog
Apr 16, 2014
"Tax is a Family Affair" Part #1

Learn how you can keep more of your income with Eileen Reppenhagen, Tax Detective.

Apr 11, 2014
The CMS Weekly

Unwind over the weekend with some personal finance blogs that have a Canadian flavour

Apr 09, 2014
Canadian Banks Why US is Convinced of Bear Case Scenario $RY, $TD, $BMO, $BNS, $CM, $XLF, $XFN

Guest Blog Post by the Financial Skeptic
As It Happens & Insights
Beat the TSX webinar on Youtube.
Click Here to view the Youtube videos of the recent webinar
with David Stanley, Beat the TSX
"Beat the TSX" handout by David Stanley

Click Here for the handount for the recent "Beat the TSX" webinar with David Stanley.
CBC Marketplace Undercover Video
Is your advisor acting in your best interest? Are you getting the correct information.
A link worth watching from CBC Marketplace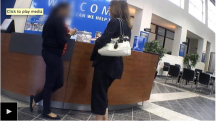 Click Here to watch the video.
CMS Contributing Editor, Margot Bai, in the Globe and Mail, Jan 10/2014
Landlord looks for multiple-unit properties outside GTA
Click Here to view the article.
Canadian MoneySaver's First Ever Webinar
Click Here to watch it on Youtube.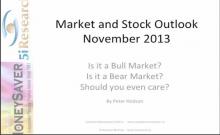 November 13, 2013

Give the Gift of Financial Literacy to your friends and loved-ones.
Click Here to download the gift coupon from Canadian MoneySaver.
November 13, 2013

Did you purchase a gift membership for a friend or loved one? Download a gift announcement to put in their stocking! Just insert their name and yours!
October 10, 2013
Need to Trade, Sell or Buy DRIP and SPP shares? Visit our new Forums where you can engage other MoneySaver members in all things about DRIP/SPP shares, insurance, taxes and much more.
Login and under "Subscribers" you will find the link to the new Forums.
Need a Divident Reinvestment Calculator? Click Here
September 15, 2013
Interested in the DRIP picks for November 2013?
Click here to view them.
August 2013
Top 3 Picks by Peter Hodson.
Click Here to view the article in the Globe and Mail.
June 18, 2013
You might be surprised, when you have a long-term time horizon, how easy it is to save $1,000,000.
Click Here to find out how easy it is to reach YOUR goal!
from The Financial Fanatic.
June 4, 2013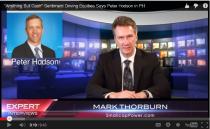 Watch Peter Hodson's Interview on SmallCapPower.com.
Click Here for more.
February 12, 2013

"BEST INTEREST ADVISORY STANDARD FOR THE ELDERLY LOOMING CRISIS FOR CANADIAN SENIORS MUST BE PREVENTED" COURTESY OF KENMAR ASSOCIATES
---
January 8, 2012
Thinking about retiring? Find out what the best age to retire at is according to Robert Powel from Marketwatch! Click Here to read the article.
December 18, 2012

Financial Finesse Releases Groundbreaking Study on How Different Generations Are Managing Their Finances
Click Here to read more.

Fund Fees Under The Microscope
Featuring Canadian MoneySaver contributing editor John DeGoey.
Click Here to read more!
Preet Banerjee from Where does all my money go?
interviews Peter Hodson, Editor, Canadian MoneySaver!
December 2, 2012
Canadian MoneySaver opens the TSX, July 7, 2010 with David Stanley and founder Dale Ennis!