>
>
Canadian MoneySaver Events
Canadian MoneySaver Events
Upcoming Canadian MoneySaver activities are described here. The only activities listed are those attended by Peter Hodson and other MoneySaver staff. MoneySaver does not make transcripts, reports or videos available for any of its conferences. Please call (519-772-7632) or e-mail Canadian MoneySaverfor further information.
Past Canadian MoneySaver Events - View the wide range of conferences and other special events hosted
by Canadian MoneySaver. Our future events are listed below.
---
Canadian MoneySaver
Presents a Webinar with
Allan Small "Why is it so Hard to Buy Low and Sell High?"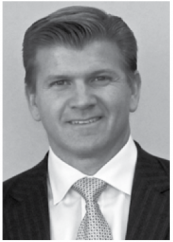 Most people understand the investing concept of 'Buy Low, Sell High', but many find it very hard to buy when the market is at a low point and exit an investment when everyone is euphoric about it. Why is it so difficult?
Allan Small, Senior Investment Advisor, Allan Small Financial Group with HollisWealth and author of How To Profit When Investors Are Scared: Buy Low, Sell High, explains the reasons investors often fall into the trap of buying high and selling low. He also offers insights and tips on how investors can keep emotion and fear out of investing in order to Buy Low, Sell High.‎
When: April 27
Time: 1pm EST
Cost: $3.00