>
>
Canadian MoneySaver Events
Canadian MoneySaver Events
Upcoming Canadian MoneySaver activities are described here. The only activities listed are those attended by Peter Hodson and other MoneySaver staff. MoneySaver does not make transcripts, reports or videos available for any of its conferences. Please call (519-772-7632) or e-mail Canadian MoneySaverfor further information.
Past Canadian MoneySaver Events - View the wide range of conferences and other special events hosted
by Canadian MoneySaver. Our future events are listed below.
---
Please join us for a
Webinar with Colin Ritchie,
LL.B., CFP, CLU and FMA
"Looking a Gift Horse in the Mouth - How to Make the Most out of Government Registered Savings Pans."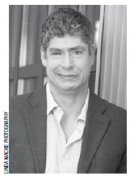 The Federal Government has created a surprising number of different registered savings plans to help Canadians finance their futures. This informal and engaging presentation will summarize how Registered Savings Plans ("RRSPs"), Registered Retirement Income Funds ("RRIFs") Tax Free Savings Accounts ("TFSAs"), Registered Educational Savings Plans ("RESPs") and Registered Disability Savings Plans ("RDSPs") work, but more importantly, it will also help you make the most out of these different opportunities - as they say, the devil is in the details. In addition to discussing most tax-efficient ways to fund these different programs and which to prioritize in different circumstances, this presentation will also focus on when and how to best withdraw money, particularly from RRSPs and RRIFs. Although registered programs can help us accumulate large sums of money for the future, this money goes a lot further if we can manage and reduce the tax bill that arises on the other end. Ultimately, it's not the size of your accounts that matter but how much you have left to spend after the tax man has come and gone.
When: November 30, 2017
Time: 7:30pm EST
Cost: FREE
Please Click Here to Reserve Your Seat
SUBSCRIBE
To the Print edition of Canadian MoneySaver Magazine for $26.95 (+tax) per year