The MoneySaver Podcast
June 2018
Millennial Check-In: Debt, Savings, Mortgages and Investing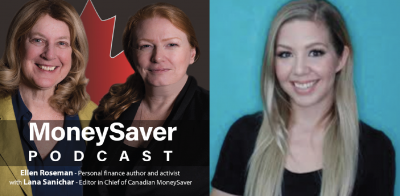 In episode six, Ellen chats with Bridget Casey, creator of the blog Money After Graduation. They discuss the debt snowball, debt avalanche and the debt snowflake methods of clearing up debt, investing as well as the overall financial health of millennials in Canada.
May 2018
Men, Women and Financial Confidence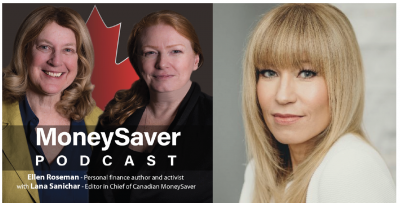 In the fifth episode of The MoneySaver Podcast, we speak to Kelley Keehn, award-winning author, media personality and personal finance educator. We discuss two of her books, She Inc and The Women's Guide to Money, instilling confidence in men and women, consumer protection, where/how to we begin the journey of personal finance.
April 2018
Robo-Advisors, Real Estate, Millennials and Investing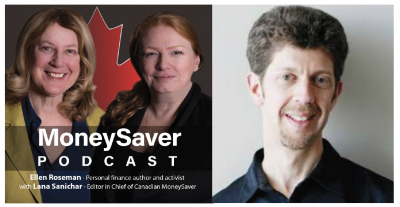 In the fourth episode of the MoneySaver Podcast, we speak with Rob Carrick, personal finance columnist for the Globe and Mail. We talk about Boomers, Millenials, your home as an investment, car loans, Robo Advisors and a variety of other personal finance topics.
March 2018
A Former Bay Street Fund Manager on What The Investment Industry doesn't Want You To Know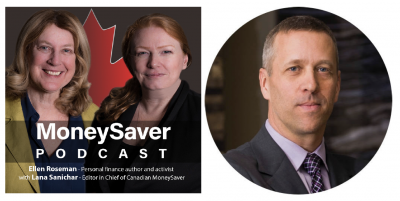 In the second episode of the Straight Goods on Your Money Podcast, we talk to Peter Hodson, founder and Head of Research at 5i Research.ca. He talks about what the fund industry doesn't want us to know.
Becoming Financially Independent in Your 30's - How One Man and His Wife did this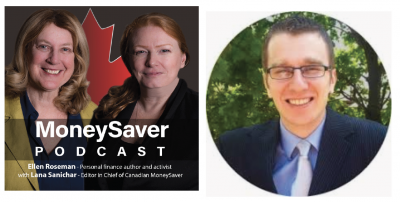 In this edition of the MoneySaver Podcast, we talk to Kornel Szrejber, the host of the Build Wealth Canada show. He highlights how he and his wife, Andrea, became mortgage free and financially independent by their early 30's.
March 2018
Welcome to the Canadian MoneySaver Podcast!!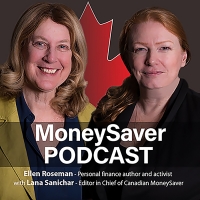 Today, we are excited to introduce a new personal finance podcast hosted by Lana Sanichar, Editor - In - Chief of Canadian MoneySaver and Ellen Roseman, Toronto Star Columnist and Consumer Activist...