Viewing posts in: Webinars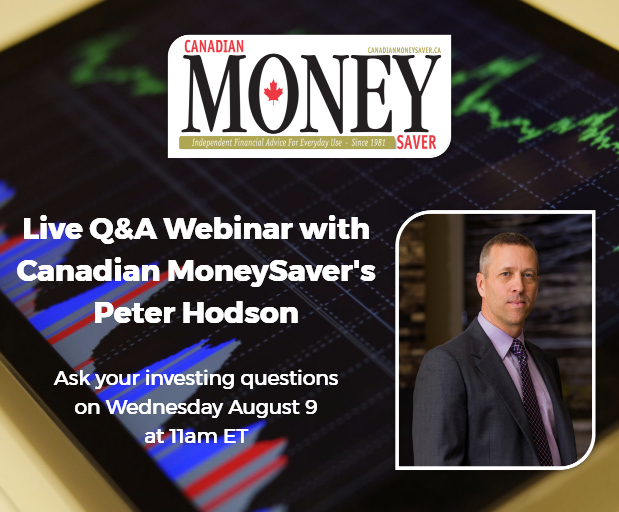 As you may already know, Peter is the owner of Canadian MoneySaver Magazine, and 5i Research. Join us for a free webinar where you will have the chance to ask him your most pressing investment questions.
The webinar will be tomorrow on Wednesday August 9, 2017 at 11am ET. Click here to learn more about it and sign-up.
The 7 Rules of Using Options Foolishly with Jim Gillies from Motley Fool Canada
from May 2015
How to Build an ETF Portfolio with Dan Bortolotti.
Webinar with Dan Bortolotti from the Canadian Couch Potato.
"Building an ETF Porfolio" Part #1
"Getting Control of Your Cash Flow Now and Forever"Part #2
with Alan MacDonald, CFA and Canadian MoneySaver contributing editor.
Alan MacDonald, contributing editor, talks about "Getting Control of Your Cash Flow Now and Forever."
Beyond Fundamentals;
How Economics And Intermarket Ratios Can Aid The Investor
Canadian MoneySaver hosts Kyle Prevost from www.youngandthrifty.ca.
If you have a young investor in your home, this webinar is for them.
Investing Level: Beginner
Estate and Will Planning Bootcamp Part #3 of 3
Dividends Rule! (and Dividend Rules.) Part #2
SUBSCRIBE
To the Print edition of Canadian MoneySaver Magazine for $26.95 (+tax) per year