Aug 8, 2017 9:30 AM
Live Q&A Webinar with Peter Hodson - Get Your Investing Questions Answered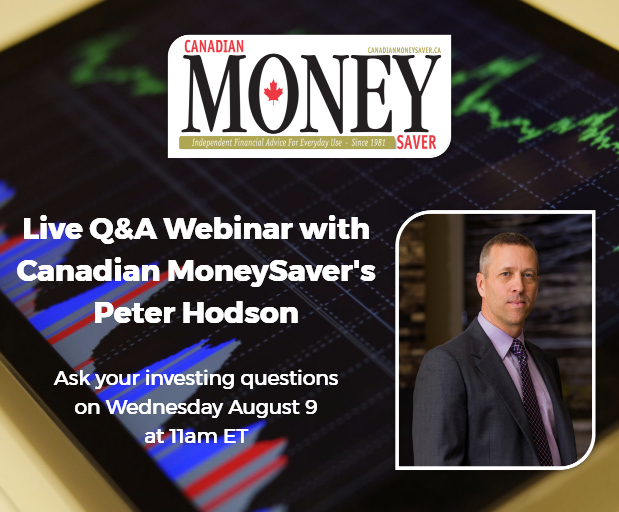 As you may already know, Peter is the owner of Canadian MoneySaver Magazine, and 5i Research. Join us for a free webinar where you will have the chance to ask him your most pressing investment questions.
The webinar will be tomorrow on Wednesday August 9, 2017 at 11am ET. Click here to learn more about it and sign-up.
The event will be hosted by Small Cap Power and you can submit your questions to Peter by emailing their moderators at: submissions@smallcappower.com.
We hope to see you there!