WELCOME!
Canadian MoneySaver is an acclaimed investment advisory with a recognized reputation for providing a trustworthy and down-to-earth service since 1981. Available nationally in print and online versions.
Our Magazine
Print OR Online

*

Version (9 issues) -

$24.95

Print AND Online

*

Version (9 issues) -

$37.43
*Online version gets you full access to 12 years of magazine and article archives.
This Month's Issue
November
CMS News and events

The November/December Edition of Canadian MoneySaver has been mailed.
The November/December 2014 edition Canadian MoneySaver is now available for online Members. Click directly on the Current Issue button once you have logged in (online Members), or look under "Browse Issues" in the Subscribers Tab above.
If you are not a Member, you can join by clicking this link.




What's In Your ETF?

A Canadian Success Story, But Not A Panacea
As It Happens & Insights
Beat the TSX webinar on Youtube.
Click Here to view the Youtube videos of the recent webinar

with David Stanley, Beat the TSX
"Beat the TSX" handout by David Stanley

Click Here for the handount for the recent "Beat the TSX" webinar with David Stanley.
CBC Marketplace Undercover Video
Is your advisor acting in your best interest? Are you getting the correct information.
A link worth watching from CBC Marketplace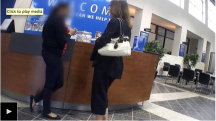 Click Here to watch the video.
CMS Contributing Editor, Margot Bai, in the Globe and Mail, Jan 10/2014
Landlord looks for multiple-unit properties outside GTA
Click Here to view the article.
Canadian MoneySaver's First Ever Webinar
Click Here to watch it on Youtube.