WELCOME!
Canadian MoneySaver is an acclaimed investment advisory with a recognized reputation for providing a trustworthy and down-to-earth service since 1981. Available nationally in print and online versions.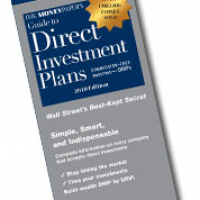 Cms News & Events
---

Look here for current and future MoneySaver Events!
Thank you to all our speakers at our April 20, 2103 BC Investment Seminar, and thank you to the World MoneyShow for hosting our CMS Booth in Vancouver.
---
MoneySaver Cultural Connoisseur Cruise
September 27th to October 9th, 2013
IF YOU ARE INTERESTED; PLEASE BOOK SOON...LIMITED SPOTS ARE HELD ON THIS CRUISE

Join MoneySaver staff and Contributing Editor Peter Brieger (who will be making an "At Sea" investment presentation) and other like-minded investors on a fabulous cruise on Oceania's Marina! While onboard get a free Independent Portfolio review from Peter Hodson, Editor of CMS (limited spots). For more information please click on the Events Tab.
TFSA Limit Increased! Click here for more details.

Fiduciary Duty of Financial Advisors
November 8th, 2012

MoneySaver Contributing Editor, Ken Kivenko, recently appointed to an OSC investor advisory panel, talks to BNN about the responsibility of advisors in dealing with clients.
Click here to see the interview.
You Knew Mutual Fund Trailer Fees Were Bad: Click Here For A Stinging Review.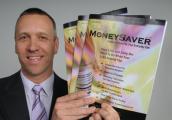 ---
The May 2013 issue is now available online

The May, 2013 Canadian MoneySaver is now available for online Members. Click directly on the Current Issue button once you have logged in (online Members), or look under "Browse Issues" in the Subscribers Tab above. If you are not a Member, you can join by

clicking this link.

FREE ARTICLE

Six Graham Stocks For 2013

My version of Benjamin Graham's time-tested strategy for defensive investors yielded double digit gains this year. Let's take a look at the method, how it is done over the long term, and this year's group of Graham Stocks.

Click Here

to find David Stanley's "Beat the TSX" slide presentation.
Canadian MoneySaver Blog
May 07, 2013
Time to Wade back into Equities?

Your own personal financial situation and your appetite for risk will likely determine how quickly and deeply you dive back into the equities pool.

Apr 30, 2013
Question of the Week

So Apple finally released results, how did the company do and did we learn anything new?


Apr 25, 2013
5 Stocks Hitting New Highs

Let's look at five stocks that hit new heights on the market's worst day in a long time.
As It Happens & Insights
April 9, 2013
February 12, 2013

"BEST INTEREST ADVISORY STANDARD FOR THE ELDERLY

LOOMING CRISIS FOR CANADIAN SENIORS MUST BE PREVENTED"

COURTESY OF KENMAR ASSOCIATES
---
January 8, 2012
Thinking about retiring? Find out what the best age to retire at is according to Robert Powel from Marketwatch! Click Here to read the article.
December 18, 2012

Financial Finesse Releases Groundbreaking Study on How Different Generations Are Managing Their Finances
Click Here to read more.

Fund Fees Under The Microscope
Featuring Canadian MoneySaver contributing editor John DeGoey.
Click Here to read more!
December 13, 2012

Did you purchase a gift membership for a friend or loved one? Download a gift announcement to put in their stocking! Just insert their name and yours!
December 11, 2012
Investor's Digest, December 2012
'Best Buys' from leading analysts.
---
December 3, 2012

Preet Banerjee from Where does all my money go?
interviews Peter Hodson, Editor, Canadian MoneySaver!
December 2, 2012
Canadian MoneySaver opens the TSX, July 7, 2010 with David Stanley and founder Dale Ennis!
November 27, 2012

Give the Gift of Financial Literacy to your friends and loved-ones.

Click Here to download the gift coupon from Canadian MoneySaver.
November 22, 2012
New! Canadian MoneySaver video!
November 15, 2012

Click Here for a list of No-Fee U.S. DRIP's.
---

Click Here for the Latest information on Personal Tax Bracket rates from the Ontario Ministry of Finance.
November 24: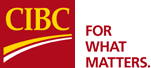 Year-End Tax Tips from CIBC and Jamie Golombek.
November 12, 2012

Interested in DRIP Investing? Save $20.01 off the cost of becoming a DRIP Club member. Click Here for more information on how to start.