Oct 4, 2022 10:38 AM
Your Home As A Strategic Investment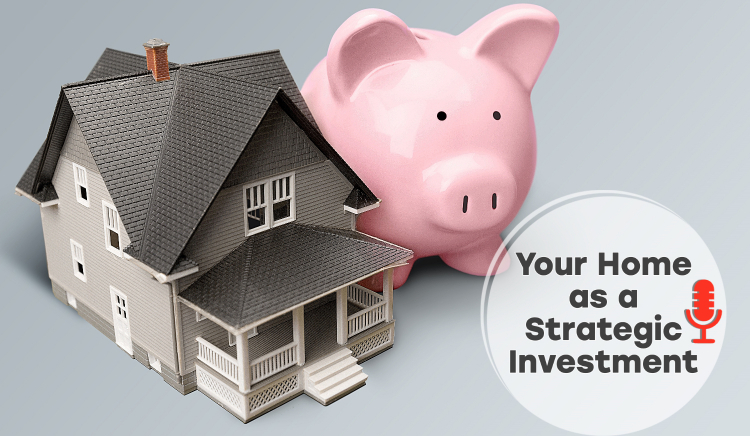 Download as an MP3 by

right-clicking

here and choosing "save link as" or "save as".
Getting to Know Romana King
Author, Content Strategist, Speaker Personal Finance Geek, Real Estate Expert
Romana King is the woman behind, RKHomeowner. For almost 20 years she has worked as a financial journalist, covering everything from the US-housing collapse, the original tech-bubble, housing market trends, the emergence of exchange-traded funds, the evolution of life, home and property insurance and the importance of money management and financial literacy.
Over the years, she has been honoured with a variety of awards, including:
Best 2022 Book Award, Excellence in Financial Journalism (EFJ) Award
Finalist, Best Adult Book 2022, Readers Choice Book Awards
2019 Silver Award for Business Service Article in the Canadian Online Publishing Awards
2014 Gold Medal award from the CPA Finance Reporting Awards.
She currently holds the position of Senior Finance Editor at Finder Canada and was the former Director of Content at Zolo and Senior Editor and real estate expert at MoneySense.
Questions Asked:
1:58 What made you decide to do this book?
2:50 What happened to make you move away from Toronto?
5:48 Often when you buy a renovation home, you spend so much time working that you don't have time enjoy life.
8:42 There really aren't enough resources out there to educate people on what the costs are to maintain a home.
11:37 You also work out how much costs are per square foot of house.
14:06 Let's talk about renovations. We are looking for ways to improve our homes. What is value and where should you start?
18:54 It's important to have storage and it's one of the cheapest things you can do as a renovation.
22:34 What do you mean when you say "there's no shame, so stop the blame"?
27:30 You really can't time your investments or the real estate market.
30:57 You deal with a lot of different topics. How do you get people to go from using equity from their home to having cash on hand for emergencies?
36:64 Please give us your three or four best tips from your book on home ownership!