Aug 13, 2014 12:00 AM
Book Review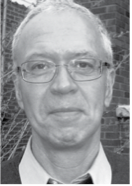 More Money For Beer And Textbooks: A Financial Guide for Today's Canadian Student.
Kyle Prevost, Justin Bouchard. Young and Thrifty Publications, 2014. C$21.30.
This is a great book, worth many thousands of dollars to a young Canadian considering, or about to head off, to university or college. The really cool thing is that it's written in language that only a generation who've grown up in the P.G. era (Post-Google) of the internet, smart phones and social media can understand. It's a great reality check and guide for today's students heading into the uncertain future.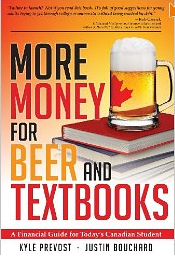 It now costs about $20,000 a year to live away from home while studying for a four year degree. The book lays out the simple math of the saving achieved through living at home, or the saving of living on rather than off campus, the true cost of cars, where to find cheap stuff, how to deal with bad landlords and scam artists, and how to find scholarship money. There's good advice on how to party cheaply (despite the title, advice includes even considering not drinking beer while at university, or making your own beer), the advantages and disadvantages of student loans and of working part-time while at school, and how to get a good summer job. Important perspectives include the focus on working hard at school because doing well is such a critical investment in the future. The book covers important tax and budgeting issues, and links to a great website myuniversitymoney.com (slogan: Education costs money, ignorance costs more) that has budget templates, and much else besides.
There's a great chapter on credit cards and lines of credit (Advice: DO NOT carry a monthly balance on your credit card.), another on "Ten ways around the textbook black hole", and one on insurance ("But I thought it wouldn't happen to me"). I thought the most important chapter, which maybe should be first rather than last, was "The importance of choosing an in-demand career", which includes discussion around the financial perils of a liberal-arts degree ("students face increasing pressure to make proper long-term decisions at an age when long-term planning consists of taking frozen food out in the morning so it can thaw in time for dinner"), and the increasing value of trades-based credentials.
This instant Canadian classic is a guaranteed great investment for Canadian Moneysaver readers to give to the young people in their lives thinking of heading off to university or college.
John Prescott, Guelph, ON finds investing fascinating.