You have 4 free articles remaining.
Subscribe
Mar 1, 2021
Estate Planning During Covid: What You Need To Know About End-Of-Life Planning In 2021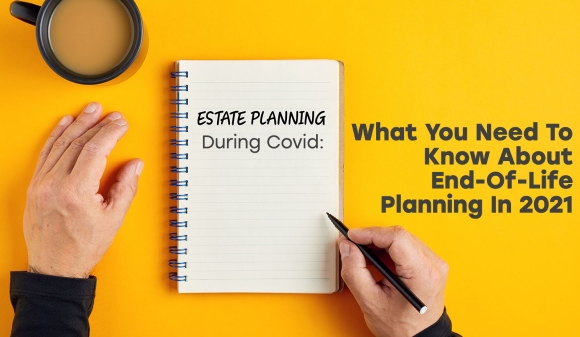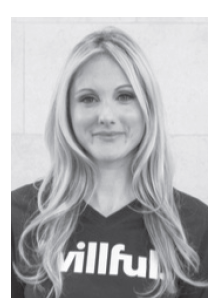 2020 was full of uncertainty, but there was one thing that rang true for all Canadians: COVID-19 caused us to think more about emergency planning. Whether it's an emergency fund for unexpected expenses, life insurance, or estate planning, the pandemic hammered home the point that we should have plans in place before we need them, and at my company, Willful, we saw up to a 600% increase in the number of people who were getting wills and power of attorney (POA) documents when the pandemic hit.
Despite that surge in interest, on the whole, we're still woefully unprepared for death. Online will platform Willful.co commissioned Angus Reid, and their research showed 57% of Canadian adults don't have a will, and that number jumps to 89% amongst Canadians under 35. It's common to procrastinate on end-of-life planning, since it's uncomfortable to think about. It can be expensive and inaccessible. There's no sense of urgency since most of us don't plan to pass away anytime soon. 2021 is the year to check "get a will" off your to-do list, and to have important conversations with loved ones about their end-of-life wishes. But where do you start, especially knowing that COVID-19 has limited in-person appointments?
Start With The Important Conversations
It's natural to avoid thinking about or talking about death, but the most important conversations you can have with family members are the ones about end-of-life wishes and legacy. Creating a will and sharing end-of-life wishes involves discussions with spouses, potential guardians, potential executors, and other key family members—and not everyone is open to having those discussions. And even if you complete your will, you should have a vested interest in discussing the end-of-life wishes of your loved ones. After all, you'll likely be responsible for executing those wishes when they're gone. Commit to scheduling time with your parents, spouse, or other key family members to not only share your own wishes, but to ask theirs. You can frame the conversation around legacy: what do you want your legacy to be, and how can I honour that legacy? A few key questions to ask include burial preferences, end-of-life celebration preferences and where to find key documents like a will and power of attorney documents. Ensure to write down your own wishes and share with your executor or key family members, and record those of your loved ones so you can access them when the time comes.
Ensure You're Getting The Legal Documents Done
The core documents that comprise a solid estate plan are a will, which addresses what happens when you pass away, and power of attorney documents, which addresses what happens if you're still alive, but need someone to make decisions on your behalf due to illness, injury, or incapacitation. These legal documents give you a voice when you can no longer speak for yourself, and not having them means added stress, time, and money for loved ones. I often speak to people who think that creating a will involves a lot of paperwork, and hours of gathering financial statements and calculating your net worth. In reality, a will is a simple legal document that outlines a few key things: who will act as your executor, who will take care of minor children or pets, and who gets your assets. Creating a will and power of attorney documents doesn't have to be a time-consuming, expensive endeavour full of paperwork and lawyer's office—in fact, more platforms like Willful are making it easy to take care of these documents online at a more affordable price (though a lawyer is still the best fit if you have a complex scenario, or you want legal advice). Many provinces have allowed for virtual witnessing of Wills due to COVID-19, and provinces like BC have even passed legislation that will allow electronic signing and online storage of Wills, which will make it even easier to check this off your list.
Treat Your Estate Plan Like A Financial Plan
Many Canadians view estate planning as a one-and-done exercise: create a will and power of attorney documents and stick them in a filing cabinet and you're done. In reality, an estate plan is like a financial plan—you assess and update your financial plan every year, and you should do the same with your estate plan. This may mean updating your will as you go through life changes like the birth of a child, marriage or divorce, or a move to a new province. It may mean compiling additional information and additional wishes alongside your will. When you pass away, your family will benefit from information like:
a list of key contacts (financial advisor, beneficiaries, and witnesses to your will),
a folder with key policies like life insurance and
any additional wishes around your burial and funeral preferences or other end-of-life wishes.
I have a folder that includes a list of my assets, instructions for my business interests, and even draft social media posts that I would want posted on my Twitter and Facebook accounts. If you add to your estate plan slowly over time, it becomes a comprehensive set of information that will reduce the burden on loved ones when you pass.
Willful research shows that 66% of Canadians don't know the end-of-life wishes of their spouse and almost half of us have witnessed a disagreement or dispute when a loved one passed away. We know that we'll pass away at some point (it's a when, not if), and we know that we'll have to deal with our loved ones passing on as well. As we all spend more time at home, 2021 is the perfect opportunity to prioritize some of the estate planning to-dos that may have dropped down your list. After all, being prepared for the unexpected is never a bad thing.
Erin Bury is the co-founder and CEO at online will platform Willful.co. She is passionate about helping Canadians achieve peace of mind through comprehensive end-of-life plans.