You have 4 free articles remaining.
Subscribe
Sep 2, 2020
Family Business In Transition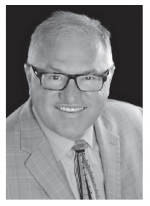 Did you know that in Canada, 80% of businesses are family-owned? Did you also know that most of Canada's family businesses do not get passed down beyond the second generation due to a number of factors? Only 20% of Canadian family businesses have a strong succession plan.
Family businesses are large contributors to the Canadian economy. I often prefer to purchase products directly from local family businesses rather than online, and you may do the same.
Family business would be well served by structuring a board of advisors that helps them to navigate through the challenges they face. This can be an informal board of advisors or board of directors. Depending on the size of the business, the decision can be made as to which type of advisory team would best suit your business.
Advisory boards are often sufficient for a family business as the expertise of advisors are secured without burdening them with the legal responsibility associated with boards of directors.
In family business, over 90% of the founders are involved directly in the business and only slightly over 50% have an active shareholder agreement.
Working with family businesses has enabled us to see the good, the bad, and the ugly. Success is achieved with integrated planning which enables the business to thrive and be passed down to next generation.
In one situation, a business owner worked all his life building a business he had always planned on passing down to his three sons. At age 62 the owner was ready to take on a less active role in the business and only then found out that his sons had never wanted to take over the family business.
Business owners keep the family business close to their chest and treats their business as their baby. While working with a female business owner I discovered that her not coming back into the business the three grown children had no idea about the business or the business structure, there was no will in place and no Power of Attorney for financial or personal care. The problem became real when the owner became ill and the family was left scrambling. The sad situation was that planning had started but matriarch stopped the process which created a mess for the children.
In a family business, one can find some children actively participate in the business while others do not. The difficulty arises when there is a difference in fair and equal with estate planning. The children who do not have an active role in the business may expect equal returns even though they provide less contribution to business operation.
In a family business where there are two children, one may want to run the business even though the other child is better suited for the role. While the parent/owner is still in charge there may be no issues, however once they are ready to pass the business down, problems will begin to emerge if there is no governance plan.
Many family business owners' retirement funds are tied up in the business, which makes that they need to get maximum value when selling the business to someone outside of the family or family members. The owner may want to sell the business to people within the company, however those people often do not have the necessary funds to buy it and may require outside financing or help from the business owner.
A real problem occurs when parents do not want to pass the business on to their children or do planning ahead of time feeling as they are not mature or capable enough to take control, still seeing them as children even though they are grown adults. We have seen this first hand and even a father telling his lawyer son "you don't know anything".
Owning a family business is a challenging task which requires planning in a number of areas. One thing that is often overlooked are personal and business wills with power of attorney for the founders. I often ask new business owners that I work with; "What happens to your business if someone runs a red light and you suddenly end up in the hospital? Who will make business decisions?" Often there is no plan in place.
Shareholders' agreements are something that should also be implemented in a family business. Spouses may be sole shareholders but a divorce will place a large amount of stress not only in your personal lives but on the business as well.
As a business owner, your financial future is dependent on you having Life, disability and critical illness insurance, when properly structured are a lifeline to a family business at difficult times. We have seen cash values of corporate life policy keep the business going in tough times and the business thrives.
Family business requires growth and often securing money can be a challenge. When you are a family business, even borrowing when funds are not needed is a wise move so that you have the funds when you want to expand or simply need to get through a slow business period.
Create your own family business team of advisors from your existing professionals and bring others when required to work with you as a team. Unfortunately, many family businesses make the mistake of not planning or of planning without everyone being in the same meetings which often leaves gaping holes.
A family business needs to have a proper structure for today and the future. Family values need to be determined and followed to keep peace among family members. Having a governance model is very important for a family business and there are professionals who can assist a family business with this task.
In a family business there are other key employees who contribute to business continuance as well as growth. These employees need to be fairly compensated and also there has to be a plan for them to want to stay with the business. Establishing a job description and employment policies for everyone is also very important as it avoids dissention.
Someone once said "when does the owner of a business want to transfer control of a business? One minute after death?" A friend of mine who ran the business with his three brothers, today has a structure where seven children from three brothers are all family members in the company. Decision are made by two active brothers but they do not have the final word as all are involved in the process. With everyone's contribution my friend's business continues to grow with family harmony and a business structure that works.
In a family business, decisions can be difficult as some members want money while other prefer to reinvest in the business. If you are opening or have a family business, working with professional advisors can be a lifeline to the family.
Milan Topolovec, BA, TEP, CLU, CHS, RCIS President & CEO, TK Financial Group Inc. milan@tkfg.ca, TKFG.ca.