You have 4 free articles remaining.
Subscribe
Apr 30, 2020
Sit Still And Prosper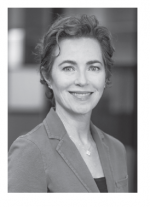 Got any hot stock tips? Let's face it, few of us are in the mood to speculate right now. As I write this the markets are up. Tomorrow (or later today), who knows. This is volatility with a vendetta.
Trying times require extra helpings of wisdom. The libraries are closed so I'm browsing my bookshelves. Here's what I found:
What happens when a successful mutual fund manager and workaholic signs up for an eight-week meditation class at her local community centre as a way to increase her productivity? If that person is Stephanie Griffiths, she gets more than she bargained for.1
After practicing the mindfulness techniques, Griffiths discovered that she was less frazzled by the flashing lights on her computer screen. Running an award-winning fund that was the leader in its category, Griffiths also developed a growing awareness that, as she put it, "Lady Luck was my co-pilot".
Griffiths eventually leaves the investing business, sells her home in an upscale Toronto neighborhood and downscales to a smaller town, puts her money into low-cost index funds—and writes a book about investing with greater "clarity, calmness, and confidence".
In her book, Sit Still and Prosper, Griffiths writes about George Kinder, a financial planner who sought to help people direct their money and time to things that mattered most to them. The three main questions he asks prospective clients are:
If you had all the money you needed, what would you change about your life?
If you have only five-to-ten years to live, how would you change your life?
If you had just twenty-four hours to live, what would you consider was missing from the life you lived?
How would you answer those questions? If there's a lot of daylight between what really matters to you and how you invest your time and money, this could be a good time to reset your asset allocation, and by assets I am not only referring to stocks, bonds, cash, and real estate but also your time, energy, and attention.
As Griffiths writes, "Meditation turned out to be a more powerful tool for personal productivity than I bargained for: I stopped stock picking and started living my life as if I might actually die someday."
On Second Thought
Next, my eyes land on two books by Howard Marks, co-founder of Oaktree Capital Management. Marks' insightful memos are widely read. He is also the author of The Most Important Thing Illuminated, and more recently, Mastering the Market Cycle. I highly recommend both.2
Like Warren Buffett and Charlie Munger, Marks is a wise guy. During a lunch together, the straight-talking Munger comments, "[Investing is] not supposed to be easy. Anyone who finds it easy is stupid."3
Years later, as Marks is writing his first book, he recalls Munger's observation and puts it in the context of different levels of thinking. Someone who thinks investing is easy, Marks reasons, is a first-level thinker.
In our current circumstances, an example of first-level thinking might go like this: "The markets are tanking. Economic activity is grinding to a halt. No one's going to shop anymore. Better get out of the markets and put my money under the mattress!"
First-level thinking is superficial. Second-level thinking goes beyond the obvious. It's anti-consensus. Remember those early Apple ads, "Think Different"? Second-level thinking is divergent.
It might go like this: "Programmed trading algorithms and individual investors are way overshooting the mark. There are some excellent companies out there that are getting swept up in the selloffs. I should start thinking about what to buy."
It's hard for humans to split from the herd. Early March 2009 turned out to be the nadir of the global recession. Those who were able, held their noses and "backed up the truck". Staying invested for the subsequent decade gave them tremendous gains.
A good practice to improve your thinking capacity is to ask, "And then what?" Most of us are able to see around corners; we just don't use it.
"Markets have dropped to 2006 levels! Millions of people are in quarantine! Businesses are shuttered!"
"And then what…?"
Governments will boost liquidity and implement policies to support economic and financial activity, including sending cash to citizens.
Scientists are already testing a vaccine against Covid-19. Healthcare technology will make incredible strides in the near future.
Business and labour activity will ramp up once the dust settles.
As valuations continue to improve, investors will buy the dips in a major way.
Over-hyped businesses with no earnings will have a harder time getting funded.
Investors' fascination with private equity may wane.
The Right Stuff
The last book I pick up is Where Did I Go Right. I'm including it here for the title alone.4 (It's actually a gossipy book about Hollywood—a great read if you're still under quarantine.) When it seems like everything is going wrong, it's hard to focus on what's going right. One of the great life lessons investing has given to me is to focus on what I did right, not the mistakes.
This time around, my mistake was not taking some profits on certain investments. For the past year, I had thought long and hard about doing it and made a list of the positions I would trim. Time passed. The markets kept going up. Like many investors, I had a stellar year in 2019. "Gosh, darn. If I sell now, I'll have to pay capital gains taxes," I thought. Problem solved. No more capital gains!
I could berate myself but what good would that do? My attention and energy are on what's next, like where to invest during a possible recession and whether China is where it's at for future growth.
Remember: To be where you are today, with investable assets, you've already made a lot of good decisions. Practice a little second-level thinking, and you're bound to make even more.
Rita Silvan, CIM, is the former editor-in-chief of ELLE Canada magazine. She is a freelance financial journalist and the editor-in-chief Golden Girl Finance (www.goldengirlfinance.com), Canada's leading digital magazine about women and financial matters. She is based in Toronto and can be reached at rita@ritasilvan.com.
End Notes: