You have 2 free articles remaining.
Subscribe
Apr 30, 2020
Technology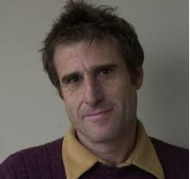 Let us cast our view back thirty years or so shall we? Y'know, before you had a cell phone and back when the internet was still an unknown. Some of you probably read newspapers that arrived at your doorstep and they were bulky, unlike the slim versions of today. Ah yes, we geezers remember those days clearly.
Back then, if there was this thing called a coronavirus, the information about it would have spread slowly, drizzled out. And the virus would have spread leisurely too. 30 years ago, China was a relatively isolated economic backwater, direct flights between major Asian cities were less frequent, and the global supply chain was just starting to take shape.
People would not have been stocking up on toilet paper and wipes, nor would they have curtailed travel plans, stopped shaking hands or avoided greeting kisses, like they do in much of Europe. There would not have been lockdowns of millions of people leading to a stock market rout, accompanied by interest rates being slashed. Quite simply, there would not have been this mass media feeding frenzy. Nor would Alpha Pro Tech, which we wrote about in January have gone up better than 850 per cent since the beginning of the year before settling back. Yes, some of our subscribers were very happy indeed.
Except for a few exceptional stocks, markets have been thrashed and our appetite to buy, even with so many more bargains out there, is nominal. Today the macro environment triumphs the micro. That was also the case last year when Benj for the first time ever did not buy a single stock for the President's Portfolio that he manages. He opined that markets were too high and a combination of government and consumer debt with record low interest rates meant there was little medicine that could be applied to stymie a downtrend.
People who are looking for investing ideas might find some stocks that have recently joined our Stock Watch List worth their attention. On the Canadian side of the ledger, these include Dorel Industries, Indigo Books and Music and Largo Resources. Stateside stocks like BBQ Holdings, Cross Timbers Royalty Trust, EQT, iMedia Brands, RPC and Valhi all have been beaten up to the point where they gather our contrarian/value bent. Some of these might make a good starting point for individuals seeking stocks that could offer 100 percent plus upside. Albeit certainly all have blemishes.
Worth noting is that once a name joins our list of candidates, it is not bought for at least six months. Given that most of our positions are acquired in November and December, it is unlikely that any of these will be purchased before the masses are doing their holiday shopping. Also, less than one out of 25 of the stocks that arrive on our register are selected for purchase. When cherry picking, the goal is to choose the tastiest morsels.
Irrespective of the stock market beating, many of these companies would have perked our curiosity anyhow. Entities like these have swelled our inventory from the lowest number of possibilities that it has had in decades to a more appetizing smorgasbord.
It appears that things will get much, much worse before they return to form. The next couple of quarters or more will see revenues for a multitude of corporations doused, accompanied by major league red ink. Low unemployment rates, which those who follow us have perhaps noted we have always keyed on as a major mover of the economy, are jumping unlike at any time in history. More layoff notices are being issued as we write. This is doing unforeseeable damage to the economy, that will not only hurt us and our children, but likely our grandchildren and great grandchildren.
We recognize that it is no longer 1990 and the investment landscape has changed somewhat due to technology. The frenzies are more frenzied. Volatility is more extreme. Fear becomes rampant more quickly and people and governments react more hastily. Being overly connected can be very negative.
Meanwhile, fellow Contra Guy Ben Stadelmann and Benj will ponder getting smart phones and living our best life on insta one day. Us? Anachronisms? Cherish the thought.
Benj Gallander, MBA, Co-editor of "Contra the Heard",