You have 2 free articles remaining.
Subscribe
May 2, 2019
Meet Your Friendly Banker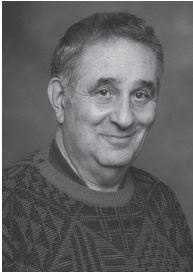 "There are those who know and those who don't. All the advantages go to people who know." These words are from investor advocate Glorianne Stromberg in 1998. She was speaking to the ramifications of the 'knowledge gap' between financial professionals and their retail clients.
Survey after survey indicates that Canadians are happy with their banks. Sure, there's griping about branch closures, bank branch hours, long wait times on the phone, inoperative ATMs, the disappearance of pass books but overall, Canadians are contented with their banks.
While fraud plays a role in impairing consumer savings, the banking industry employs more subtle ways, which are less about outright theft, but more about impairing people's life savings. Yet there is overwhelming evidence the banks are systematically hosing clients but with a smile. Expensive products, risky/unsuitable investments, excessive borrowing, unneeded services/ upselling, penalty charges, high fee structures and an oppressive complaint system are prime examples. Over time, this can lead to nasty life-altering events.
The current Canadian banking regulatory framework, such as it is, focuses on prohibiting certain business practices of financial institutions such as tied selling and negative option billing and requiring banks to have dedicated procedures and personnel in place to handle consumer complaints.
Even though in-branch bank staff provide personalized financial recommendations, they are not required to act in your best interests. Bank employees may be given titles that are designed to build client trust but may in fact be totally unrelated to their qualifications, proficiency or organizational stature. For your financial well-being, treat bank staff as salespersons under pressure to deliver bank revenue. There are no clear sets of regulations and rules to comply with. Banks are regulated by the Financial Consumer Agency of Canada (FCAC), a regulator with a very limited mandate. Much use is made of voluntary codes.
Research suggests that voluntary codes are typically developed in response to consumer and competitive pressures, the threat of a law or regulation, or an opportunity for social improvement. While voluntary codes can be useful supplements and forerunners to statutes and regulations, they should not delay needed laws. A very serious drawback of a voluntary code is that, unlike breaches of laws/regulations, the FCAC cannot impose administrative monetary penalties for a breach nor can it make public the name of the bank that breached it. The deterrence value is therefore zero or next to zero.
Some Issues In Retail Banking
A 2017 CBC Go Public report found wide-spread evidence of employees in Canada's financial industry falsifying documents, forging and photocopying customer signatures, adding initials to blank documents and using White-Out to conceal information. Management sales pressures were said to be unrelenting.
Last year, CBC Marketplace took a hidden camera inside some of Canada's biggest banks to investigate how bank employees marketed balance protection insurance when a customer signed up for a new credit card. It revealed employees using questionable tactics or confusing and inaccurate information to sell the insurance at all banks but one. https://www.cbc.ca/news/business/credit-card-balance-protection-hidden-camera-marketplace-1.4892961. Such acts derive from a driving culture of sales growth.
"Banks are in the business of making money. We know that. But the way they sell financial products and manage employee performance, combined with how they set up their governance frameworks can lead to sales cultures that are not always aligned with consumers' interests." - Lucie Tedesco, Commissioner, FCAC
This is certainly a great example of understatement. Sales growth demands are voracious according to stressed-out employees.
Branch personnel attach high interest rates on mortgages and lines of credit and don't always tell clients those interest rates are negotiable. Even when clients don't need or want anything, they're advised to upgrade their credit card, increase their credit limits or get them to open a credit line. Proprietary products are promoted because putting your money into Guaranteed Investment Certificates (GICs) won't earn the bank as much sales revenue or profit. We've heard of cases where clients that challenged banks over penalty charges were threatened with account closure.
The CBC reports on aggressive bank marketing practices garnered widespread public attention causing the government to require the FCAC to examine the situation.
In March 2018 the FCAC issued a report on bank sales practices. Concerning bank culture, the FCAC found that performance management programs such as financial and non-financial incentives, sales targets and scorecards play a significant role in shaping the way bank employees behave towards consumers. The report notes that compensation programs with variable pay as a significant component can lead to mis-selling as employees try to maximize their compensation. The report noted that technology has allowed most transactions to be conducted through online or mobile channels which has enabled branches to be more like "stores" dedicated to providing advice and selling products. This creates a risk that banks will place sales ahead of customer interests. The agency also said in that report it found many instances of "inadequate" complaint investigations and urged banks to improve their oversight, management and reporting of consumer complaints.
The report states that certain products, practices and distribution channels present higher risks than others. In particular, the FCAC found that bank practices with respect to cross-selling new products to existing customers, their use of mobile mortgage specialists (who sell mortgages independently from the branch channel and often entirely are compensated with variable pay), their sales practices with respect to creditor insurance and their use of third party sellers for some products (e.g. offering travel rewards credit cards at airport kiosks) were all much better developed than the associated controls to mitigate sales practice risks. On the issue of governance frameworks with respect to sales practices, the FCAC found that the banks' governance frameworks did not adequately address the management of sales practices risk.
Canada's prudential regulator, the Office of the Superintendent of Financial Institutions, came to much the same conclusions in a concurrent review. Office of the Superintendent of Financial Institutions (OSFI)'s findings were shared in confidence with the banks but not with the public.
Referral Agreements can cause harm. For example, in-branch mutual fund salespersons can receive referral fees if they can convince you to borrow in order to invest in expensive actively-managed mutual funds. In numerous cases clients with meaningful investable assets are referred to full-service dealer affiliates where they may be put into inappropriate fee-based accounts. Be alert.
Some products like index-linked GICs are complex with many constraints and limitations. Despite intense criticism, these products remain in vogue and are heavily promoted by the banks, index or market-linked notes usually have a compelling name and blatantly overstate their benefits. Some come with the enticing tagline, "Nothing to lose. More to gain." A quick look at the rules on these products may give you the impression that the consumer can profit substantially with little risk. However, the link depends on a complicated formula or set of rules that is buried in the fine print. Further, the income from these instruments is taxed as interest, the highest taxed of all investment returns. Your money is locked in for the term. Interest is paid on maturity, so if you need cashflow they aren't suitable. If you have an inkling of interest in such a product, pay particularly close attention to the features and the fine print terms and conditions before being seduced into purchase.
A recent FCAC report found that only half of respondents knew basic facts about the terms of Home equity line of credit ( HELOCs ), such as:
a) Banks can raise the rate of a HELOC at any time
b) The bank can demand the balance of a HELOC at any time
c) There are fees to transfer a HELOC to another institution
d) The bank can raise or lower the credit limit on a HELOC
e) Most respondents scored less than 50% on their knowledge of HELOCs
f) 11% of borrowers used their HELOC's to make financial investments.
This suggests uninformed consent is in play. In other words, massive mis-selling by the banks that endangers the financial health of Canadians.
Some Consumer Protections May Be Coming
In November, 2018 the federal government said in its Fall Economic Statement that Canadians deserve access to a "fair and impartial" dispute resolution process and the Financial Consumer Agency of Canada will conduct a review in 2019.The FCAC review is underway with a report due in June 2019.The review will analyze accessibility, timeliness and effectiveness of the complaint-handling processes inside the banks and at external complaint bodies, Ombudsman for Banking Services and Investments (OBSI) and ADR Chambers Banking Ombuds Office (ADRBO). Consumer advocates had been complaining for years about the biased and exploitive handling of complaints.
The complaint process for banking is a real mess. You need to go through two steps with the bank. You will then be steered improperly to their internal" ombudsman" which they falsely claim is independent from the bank. After that, you can appeal to OBSI if you are with BMO or CIBC. For all the other major banks you must access ADRBO, a for-profit entity, with a direct contract with the banks to provide complaint resolution services. Despite its name, per the FCAC, ADRBO is NOT an ombudsman service. Like OBSI, any recommendations made are non-binding. The trend has been for banks to migrate from independent non-profit OBSI to ADRBO. Assume the entire complaint process is adversarial and you will be better able to succeed with your claim. It is recommended you get some external assistance before trying to take on a bank.
In October 2018, seniors' advocacy group CARP, the Consumers Council of Canada and FAIR Canada said the current system was "broken" as it protects banks rather than consumer interests. The groups collectively launched a campaign calling on the federal government to appoint a single, not-for-profit organization to act as the ombudsman for the retail banking sector across the country.
Given the weak consumer protections, new consumer protections are being introduced. Bill C-86, Budget Implementation Act, 2018, No. 2. (Bill C-86) received second reading in the House of Commons on November 6, 2018. Among other amendments, Bill C-86 proposes amendments to the Bank Act (Canada) (the Bank Act). Bill C-68 picks up from the amendments proposed to the Bank Act in 2016 under Bill C-29, Budget Implementation Act, 2016, No. 2, via "Bank Act Amendments – New Consumer Protection Framework." Bill C-86 consolidates provisions of the Bank Act and introduces modest new measures to strengthen provisions that apply to banks and authorized foreign banks in relation to consumer protection. There is a suitability provision of sorts and a general prohibition on undue pressure or coercion, taking advantage of a person, and engaging in conduct prescribed by regulations under the Bank Act. Not exactly a best interests standard to be sure.
The FCAC's new supervision framework for overseeing financial institutions came into effect Oct 1, 2018. See https://www.canada.ca/content/dam/fcac-acfc/documents/services/industry/supervision-framework.pdf
The framework requires the banks and other firms FCAC regulates to "proactively identify, address and monitor risks and keep FCAC updated on their particular risks and controls." The agency will also use the framework to understand "emerging risks" before they affect consumers. The governance frameworks and controls to mitigate the risks were underdeveloped as consumer advocates had pointed out almost since the FCAC was created. The FCAC has also created an enforcement division as part of its supervision and promotion branch. It remains to be seen whether these reforms will be effective in protecting retail bank clients.
In response to the challenges related to aging, FCAC has been tasked with developing a code of conduct to guide banks in their delivery of products and services to Canadian seniors. There is overwhelming evidence to indicate that seniors experience unique challenges related to financial decision-making and vulnerability. That project is underway, but we remain constructively skeptical that a voluntary code of conduct will be adequate, given the bank's sales culture.
Further, as long as current sales incentives and disincentives exist, no code will really protect consumers. What is needed are clear rules and regulations backed up by robust enforcement and meaningful sanctions and fines (new limits to come into effect raise the fines from a paltry $0.5 million to a modest $10 million). Some banks make a billion dollars net income per month on average so it's not obvious that such a low level of fines will be much of a deterrent.
Bottom line: When dealing with the banks, it's CAVEAT EMPTOR.
Ken Kivenko, PEng, President, Kenmar Associates, Etobicoke, ON kenkiv@sympatico.ca www.canadianfundwatch.com