You have 4 free articles remaining.
Subscribe
Nov 2, 2018
November Is Financial Literacy Month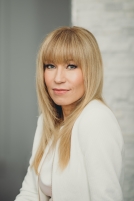 November is financial literacy month and no doubt, as a reader of Canadian Money Saver, your skills are likely top notch!
But did you know, that right now, anyone in Canada can still legally call themselves a financial planner? That's right! And it might come as a shock to you. It begs the question, if you find yourself sitting across from someone offering you a product or a service in the financial industry, how do you know if you're not potentially dealing with a fraudster like Bernie Madoff or Earl Jones?
Cary List, President and CEO of the Financial Planning Standards Council states in one of the association's videos that, "tomorrow morning, you could wake-up and print a business card that says you are a financial planner. In fact, there are no laws or regulations that would stop you from doing that. Can you imagine what it would be like if you were to wake up tomorrow, and open up a practice as a lawyer, a doctor or an engineer and never have to be accountable to any educational standards or ethics? Unfortunately, this is the case with the title, financial planner. Which is commonly one of the most mis-used titles in the financial services industry."
According to a recent study by the Financial Planning Standards Council, a significant number of Canadians are turning a blind eye to their personal finances due to confusion, a lack of knowledge or simply being overwhelmed. This survey found that four-in-10 Canadians (39%) feel they don't have their financial future under control, while three-in-10 (29%) say they are overwhelmed with their financial options.
You may not realize that this month houses Financial Planning Week as well (November 18th – 24th) and the FPSC (the folks that certify financial planners in Canada) would like you to know how to tell the difference between a qualified professional (and one who's not) and, how to empower yourself with the questions to ask to find the right person for you and your unique situation.
Here are seven tips for choosing the right financial planner.
A professional financial planner such as a CFP professional meets stringent proficiency and ethics requirements, including high levels of education and experience and a written obligation to put clients' interests ahead of their own.
Tip #1:
Be prepared: Do some research to become familiar with financial planning terms and strategies. While a good financial planner will explain things as you go along, understanding the basics will allow you to be more involved in the process.
You'll want to know the answers to some important questions like:
What are your qualifications? You can find a FPSC certified CFP at www.FindYourPlanner.ca but you'll also want to know about their other credentials.
What experience do you have? Ask how long they've been in practice, where they've worked, and how their work history relates to their current practice.
What services do you offer? Some financial planners offer financial advice, but sell no financial products.
What is your approach? You want to know, for instance, whether this person will only draw up a plan for you, or also help you implement that plan. You want to ensure that they spend the time up front, getting to know you and your financial goals.
Will you be the only person working with me? Often a CFP professional will act as a quarterback, sourcing others' expertise to ensure you get the service you need.
Who besides me, will benefit? Ask the planner if they have a written professional obligation to put your interests ahead of their own. If they're a CFP professional, they'll attest to this obligation each year, when they renew their certification with FPSC. You need to know that this is about putting your kids through college, not just theirs.
Tip #2:
Consider your financial and personal goals: Financial planning is about finding the right strategies and taking the appropriate steps to help you meet your life goals. Take the time to reflect on what's most important to you, both today and for the future.
Did you know that, according to a study by the Financial Planning Standards Council, 85% of Canadians reported that they felt more positive about their well-being, and 62% reported an increase in their emotional well-being, with a financial plan in place? But that takes a little confidence.
Tip #3:
Understand fee structures: Your planner should disclose in writing how s/he will be paid for the services they provide. Planners can be paid through the cost of products, a percentage of assets they manage on your behalf or a fee-for-service model based on hourly or set fees. Understand how you will pay for services and choose whatever model works best for you.
Let's dig into this tip a little deeper since we're on the topic of your money and how much it's costing you for the advice and service you're receiving.
Jason Heath, fee-only Certified Financial Planner and Managing Director with Objective Financial Partners Inc. says that, "when people ask me for a referral to an investment advisor, I often chuckle. It's like asking me to recommend a kind of cheese. There are so many different flavours of both. Some advisors are paid commissions on a transactional basis. Some are paid a percentage of your investments. Some are paid in other ways. So, I would be inclined to ask an advisor how they are paid and what are the fees you pay when you invest with them."
Jason further states that, "sometimes you need to push a bit. I've often had clients tell me their advisor doesn't charge them fees, suggesting that's what their advisor has told them. Maybe the investor doesn't pay the advisor directly – the fees may come out of their investment and are then paid to the advisor by their company. But nobody works for free, despite the fact a lot of investors still believe that's the case. And if you're investing with a smaller private company, it's important to understand where your money is held. Do they have a third-party, arm's length custodian that holds your assets?"
Tip #4:
Demand competence and ethics: There are a variety of different designations in the financial services industry, some requiring minimal education such as day or weekend courses. The Certified Financial Planner® certification represents the standard in financial planning, with strict education, experience, competence and ethics requirements. In fact, CFP professionals must annually attest to a written code of ethics stating that their clients' interests will always come first.
Tip #5:
Perform due diligence: Take the time to verify a planner's credentials by contacting his or her professional body to confirm good standing.
Tip #6:
Get it in writing: Insist on a written letter, sometimes called an engagement letter, outlining the specific terms of your agreement and any potential conflicts of interest. The letter should also clearly disclose your planner's method of compensation and business affiliations.
Tip #7:
Reassess the relationship regularly: Frequent communication is imperative to a good relationship with your planner. Make sure your planner understands your needs as they change over time and have your plan updated accordingly.
Kelley Keehn, author, media personality and consumer advocate for the Financial Planning Standards Council