Top Female Investors' Top Tips for Business Success by Barbara Stewart, CFA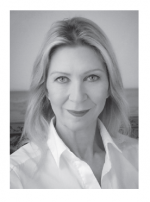 What advice do some top female investors have for the rest of us?
Last year, I interviewed 50 accomplished women from around the world for my 2020 research paper Top Tips for Business Success released on International Women's Day, 8 March 2020. Some of the women I spoke with are professional investors, and each has very different career and life journeys. I'll share the top tips for business success from five female investors:
Tip #1: Remain Versatile
Caroline Miller, Managing Editor and Global Strategist, BCA Research, Montreal, Canada
"The most difficult thing for investors is sticking to their long-term plan in the face of noise. Try to tune out the daily ebb and flow of toxic headlines about political dysfunction and the calamity of the week. Short-termism is a by-product of social media and the short shelf-life of posted content. Most of the information that circulates is of little relevance to markets over the long term, so filter every story that constitutes a risk to markets as a relevant input to your investment process or longer-term plan.
I have always tried to remain versatile by remaining thoughtful about how I can repurpose my skillset in different environments. Adaptability has been a key success factor for me. I have been open to re-invention, which has allowed me to accept the non-linear nature of opportunity in life."
Tip #2: Be An Independent Thinker
JoAnn Fan, Board Director, Chartered Financial Analyst Society Taiwan and Cheng-An Investment Company, Taipei, Taiwan
"My top tip is the importance of independent thinking, which I believe could be applicable beyond one's work life. Professionally, thinking independently helps me take calculated risks in investment deliberations and decision-making. While I greatly admire people who are successful in following through a single career track, it also made sense to me to explore additional opportunities to enrich and build a multi-dimensional career path with public and private disciplines to strengthen my way of being. This 'horizontal' expansion of experiences also serves me well in becoming a more effective decision maker along the way.
It could be said that money success is simply icing on the cake of life. People who strive for excellence would also search for ways to make a meaningful difference. But you don't need to wait for a mid-life crisis to find meaning! Think independently, explore along the way, and find out what is truly meaningful to you."
Tip #3: Be Helpful
Claudia Stanghellini, Head of External Management, AP3, Stockholm, Sweden
"I joined AP3 in 2002 and I am still working there, after having covered different roles within the organization. I have learned so much over the years but there is one incident that really stands out. I was at an event listening to a high-profile woman talking about her career in finance. During her talk she mentioned something that really got to me. She said: 'Be there for your co-workers and be nice to people. And be helpful! You will make a lot of friends without even realizing it and down the line, when you will need it, people will be there for you.'
When I heard this, I thought: "she is absolutely right!" From that day on, even when I am having a bad day, I try to be nice to the people around me. It creates a good environment, positive energy and I believe it is very much appreciated. Be nice and be helpful to others!"
Tip #4: Be Curious
Cathy Hwang, Principal, Zumaya Equity, Taipei, Taiwan
"I was born in Taipei but my family moved to Southern California when I was 14. I studied economics and finance at UC Berkeley and I also passed all three levels of the CFA exams. I moved to the East Coast to start my career as an investment banker and over three years I worked in both Boston and New York City. After that I wanted to explore other aspects of capital markets, so I joined a technology-focused investment firm in Boston where I invested in both early-stage companies and late-stage businesses. Today I work as a portfolio analyst at a family office.
I would say that my top tip for business success is to be curious! Especially if you are in the business of investing. Be fundamentally curious about the world—whether it's about travelling to interesting places, interacting with different types of people, seeking out new experiences, or being disciplined about reading diverse publications. You need to have a wide lens for information flow."
Tip #5: Don't Be Afraid To Change Paths In Life
Vera Futorjanski, Innovation Director at 500Startups, Abu Dhabi, United Arab Emirates
"I have been fortunate to have enjoyed a wildly interesting life path. In my early career I was a professional Argentine tango dancer, I've lived in ten countries, and I'm fluent in five languages. Today, in addition to my role at 500 Startups, I serve as a global ambassador and mentor for Vital Voices, a nongovernmental organization (NGO) led by Hillary Clinton and Madeleine Albright which works with women leaders.
My top tip is: Don't be afraid to change paths in life. Even if the clear path is not visible at the time, your job changes might lead to something much bigger. My own career is a perfect example. I started as a political consultant in the European Union. After three years, I jumped to a fast-paced environment at Rocket Internet leading their global communications during the largest tech IPO in Germany, and then I moved to Dubai to build a startup that I launched and ran for a year.
From there, the Dubai Government headhunted me to be part of their founding team to build the Dubai Future Accelerators. That opportunity was possible only because of my three previous very diverse experiences [that gave me an] understanding of politics, communications expertise, and entrepreneurship experience."
Bonus Tip:
If you feel you must cash out…cash out in stages
As a female professional investor with nearly 30 years in the industry, I'll weigh in with my own best investment advice that certainly applies to today's unprecedented markets with COVID-19. I maintain relationships with many of my former clients even though I no longer formally work as a portfolio manager.
One of my long-time clients called me to say that he wanted me to use my "best judgement" and let him know when he should get out of the market. Here is the short version of my reply:
"I can't advise you as to the right time to liquidate your portfolio. That is market timing, and no advisor or money manager has ever been able to do that successfully. My best guess is over the next few days and weeks there will be more gigantic swings in the market so if you decide to liquidate any portion I would do it in phases. E.g. $100k today, $100k one week from today, … something along those lines. Why in stages? Because maybe a) you will feel a bit better and/or different in a week for whatever reason and/or b) we might see a magical cure or some other amazing bit of positive news and the market might have a great spike up and you can re-evaluate at that time."
So far, at least, he has decided to take my advice and stay invested.
Barbara Stewart, CFA is one of the world's leading researchers on women and finance, focusing on real life financial behaviours and providing global insights into how smart women think and communicate. Barbara is an advocate for women, for diversity, and for financial education. In addition to her Rich Thinking® research, Barbara uses her proprietary research skills to work as an Executive Interviewer on a project basis for global financial institutions seeking to gain a deeper understanding of their key stakeholders, both women and men. Barbara is a frequent interview guest on TV, radio and print, both financial and general interest. She is a contributor to the CFA Institute's Enterprising Investor website. For more information about Barbara's research, please see www.barbarastewart.ca