Just Get Started: The Beauty Of Online Trading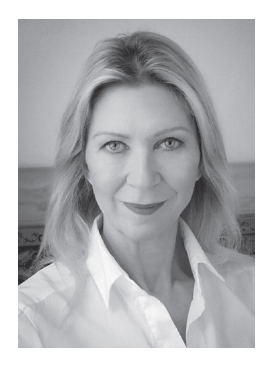 Virginia Woolf said in A Room of One's Own (1928) that in order for women writers to have a space in the male-dominated world of literature all they required was "a room of their own and £500 per year." In order for women to succeed in the male-dominated world of investing, I'll make the case that all they need is a (metaphorical) trading room of their own.
Five Reasons To Open An Online Trading Account
[Important Note: Don't start trading with all your money! Do use real money but no more than 5% of your overall portfolio value.]
1. Build financial competence
Getting a feel for buying and selling is a tangible way to catch the investing bug and online trading is the best way to practice and build competence.
For my 2016 research, How smart women are shaping the future of the financial industry, I interviewed Kristi Ross, the Co-CEO and President of options trading platform tastytrade in Chicago:
"I always wished that I had started investing when I was much younger. But I didn't have the encouragement, the technology, or the easy access to do so. Financial education is empowering – especially for women. So we want to spread the information for free to the masses and provide content and visual technology as inspiration. This way we can help people that want to manage their own money. Even if it is a small amount, it is the depth of knowledge they gain just by 'doing.' We want to pave the way for younger traders and make it easier to start investing at any age."
Jane Barratt, the former Founder and CEO of GoldBean, in New York City, shared her initial investing experience with me:
"I took a look at my spending habits and bought stocks accordingly. My first was Apple. The iPod had just come out and I could see that it was so different it was going to shake up the category. I bought $1,000 worth of Apple, and sold it a year later for $2,000. I don't regret it at all, that first win gave me the confidence to continue to learn, and use investing as a second income stream."
2. Learn and improve your social life
Today, many online trading platforms host communities where women can communicate openly, globally, benefit from other people's knowledge, share information, and get inspired.
The vast majority of today's investors use social media, most often Facebook. According to the most recent (2018) Pew Research Center survey of social media use in the US, young people aged 18-29 are the most likely to use social media, with 88% using at least one social media site. As of the updated 2019 survey, and broken down by platform, 18-29 year olds are more likely to use seven of the nine sites measured.
This social behaviour has helped lead to a marked increase in trading by younger women, particularly in Sweden and South East Asia. In social forums, women now talk about their reasons for wanting to buy and sell stocks.
Sandra Bourbon is the Founder of Future Feminist and prior to this she was the brand ambassador for FemInvest, the largest social forum in the Nordics for female investors. Bourbon told me:
"Our Facebook group is only women and no questions are too stupid. It is an open environment. When you start to invest you learn something new and get practical experience. Then after a while, you become more curious. You gain a little confidence trading and then you suddenly realize 'It's just the stock market…it's not super dangerous!"
3. Improve your dialogue with your investment advisor
Susan Knowling is a retiree in Canada who was curious about how stock markets work. Her professional advisor suggested that she open a small online trading account. Knowling explained how this has helped her:
"Being a cautious person, I started with a modest sum during a market slump and for months hung on every fluctuation of the economy and the stock market, often selling what I should have kept. I'm more relaxed now and I have learned to trust my initial judgment. Panic is not an emotion that will make money or safeguard future income. The knowledge necessary to build a financial portfolio is considerable. I now have a greater understanding and respect for the job done by my advisor. My new knowledge hasn't changed my approach to investing but I am clearer on some of the issues."
4. Remove bias in our data-driven world
Until recently we have been working with legacy data for designing financial models around women and money. Often this data is comprised of stereotypical information.
I quoted Duncan Stewart, Director of Research for Deloitte Canada in an article for CFA Institute "Machine Learning: Changing the Game for Women in 2018":
"As banks and wealth firms start using machine learning for better customer insights, they will need to 'train' their models on historical data. That legacy data is likely to be dominated by male investors, and any biases in that data set will not only be reflected in the new AI models but may even be exaggerated by the training process. This will lead to the wrong answers when women start representing 50% or more of new business.
The solution will be to run separate machine learning training on female-only data sets. This will be harder than just using all data from men and women, and it could be slower. But the algorithms that result are almost guaranteed to offer better insights about female customers."
Today machine learning will allow us to crunch the data about female investors and then capitalize on their evolving investment behavior patterns. The more current data we have about women the better. Another reason to get started investing!
5. Equality for all
Online trading knows no gender.
Earlier this year in Copenhagen I had coffee (a flat white actually!) with Christine Bjerke, a Danish architect whose project On the Floating World of the FX Beauties is based on her research into a club of Japanese housewives who are foreign exchange day-traders. In 2007, the group represented 30% of all retail currencies traded out of Japan.
According to Bjerke: "…the FX Beauties are a varied group. They include housewives trading "officially" in order to improve their families' financial situation in the face of persistently low interest rates. But for a large portion of these women, gaining financial freedom can be the only escape from oppressive situations like domestic violence. By exploiting loopholes in the financial markets and adopting an anonymous role within a genderless system in constant flux, the women are creating both empowerment and anonymity at the same time."
The beauty of online trading is that it allows women to have a voice on a global scale. Sometimes this voice is quite loud and even celebratory as in Sweden where younger women are boldly sharing their investing successes. Other times this voice is quiet yet still powerful as in the case of the FX Beauties in Japan.
As Bjerke suggests, "The market (whether it wants to or not) allows women to create a vocabulary across nationalities and levels of financial independence."
The market is a giant equalizer. Just get started.
Barbara Stewart, CFA is one of the world's leading researchers on women and finance, focusing on real life financial behaviours and providing global insights into how smart women think and communicate. Barbara is an advocate for women, for diversity, and for financial education. In addition to her Rich Thinking® research, Barbara uses her proprietary research skills to work as an Executive Interviewer on a project basis for global financial institutions seeking to gain a deeper understanding of their key stakeholders, both women and men. Barbara is a frequent interview guest on TV, radio and print, both financial and general interest. She is a contributor to the CFA Institute's Enterprising Investor website. For more information about Barbara's research, please see www.barbarastewart.ca.