Apr 6, 2023 10:15 AM
Selecting a Financial Advisor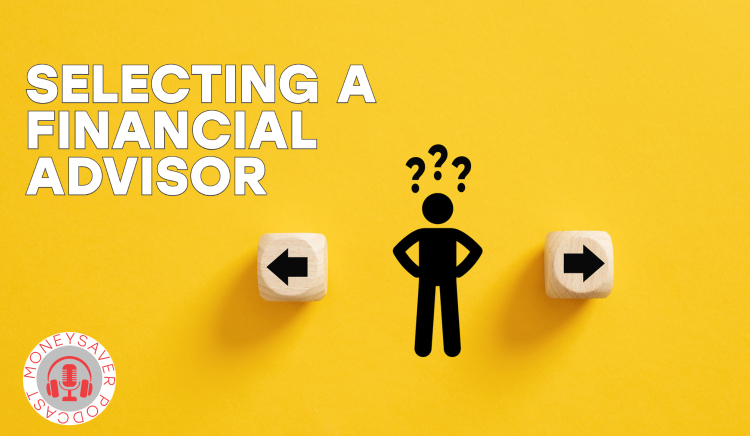 Download as an MP3 by

right-clicking

here and choosing "save link as" or "save as".


Getting to Know Sol Amos: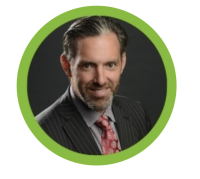 Sol is an entrepreneur and proven marketing | business development executive who's built, grown & transformed marketing organizations including start-ups and large global corporations. Recently Sol launched advisorsavvy.com to help consumers find great financial advisors leveraging his passion for client experience and satisfaction.

Prior to this, he spent close to a decade supporting advisors across the US, Canada and Hong Kong developing and honing their practice using consumer insight and feedback. Specifically, he led the implementation of the Net Promoter Score (NPS) across CIBC Wealth Management as well as launching the BMO Private Bank brand in Canada, Asia and the US that resulted in several awards including Best Domestic Private Bank-US and Best Private Bank Brand Canada.
Questions Asked:
2:30. Can you tell us a little bit about how this service came to fruition?
3:25. And how did you determine that there would be a market for your service?
4:21. How do you define financial advisors? You have five categories. Can you go through them?
8:56. So you're all across Canada?
14:29. Sometimes you need two or three meetings before you actually write up a proposal with an advisor.
15:21. You have a lot of investor education on your site. I like the name of your site.
16:53. You told me that you speak to a lot of clients. What are some of the touching or interesting stories that you have heard?
19:05. I would expect that a lot of clients are interested in being good stewards of money that they have come in to.
20:20. You have plans to expand. I have to ask…what is your business model? How do you make money from this service? Can even an individual who doesn't have assets totalling six figures or more access your service?
24:32. You're looking at expanding into the US market?
25:04. Fiduciary Duty. You want to feel that when you're dealing with money, that you're dealing with someone who takes your money seriously.
27:55. How do people find you?
28:52. What are the most important questions that you should ask a when selecting a financial advisor?
36:14. I think that one of the trendier questions these days would be about cryptocurrencies!
37:48. Now that you've been doing this for a few years, tell us about the lessons that you've learned about client relationships with advisors!
40:52. Do you see any trends?
This podcast episode is sponsored by BMO ETFs.
This podcast presentation is for informational purposes only. No part of this presentation may be reproduced, stored in a retrieval system or transmitted, in any form or by any means, electronic, mechanical, recording or otherwise, without the written permission of BMO Investments Inc. or BMO Asset Management Inc. (collectively, BMO GAM) ).
For greater certainty, no part of this presentation may be provided to investors and/or potential investors without the written permission of BMO GAM. The information contained herein is not, and should not be construed as, investment advice and or tax advice to any individual. Investments should be evaluated relative to the individual's investment objectives and professional advice should be obtained with respect to any circumstance. This communication is intended for information purposes only. Any statement that necessarily depends on future events may be a forward-looking statement.
Forward-looking statements are not guarantees of performance. They involve risks, uncertainties and assumptions. Although such statements are based on assumptions that are believed to be reasonable, there can be no assurance that actual results will not differ materially from expectations. Investors are cautioned not to rely unduly on any forward-looking statements. In connection with any forward-looking statements, investors should carefully consider the areas of risk described in the most recent simplified prospectus. BMO GAM undertakes no obligation to update publicly or otherwise revise any forward-looking statement or information whether as a result of new information, future events or other such factors which affect this information, except as required by law.
These T6 units are Fixed Percentage Distribution Units that provide a fixed monthly distribution based on an annual distribution rate of 6%. Distributions may be comprised of net income, net realized capital gains and/or a return of capital.
Commissions, management fees and expenses all may be associated with investments in exchange traded funds. Please read the ETF Facts or prospectus of the BMO ETFs before investing. Exchange traded funds are not guaranteed, their values change frequently and past performance may not be repeated.
For a summary of the risks of an investment in the BMO ETFs, please see the specific risks set out in the BMO ETF's prospectus. BMO ETFs trade like stocks, fluctuate in market value and may trade at a discount to their net asset value, which may increase the risk of loss. Distributions are not guaranteed and are subject to change and/or elimination.
BMO ETFs are managed by BMO Asset Management Inc., which is an investment fund manager and a portfolio manager, and a separate legal entity from Bank of Montreal.
®/™Registered trademarks/trademark of Bank of Montreal, used under licence.
For more information on BMO's ETFs, please visit the following pages: https://www.bmogam.com/ca-en/investors/investment-solutions/etf/bmo-growth-etf-fixed-percentage-distribution-units-zgro-t/),(https://www.bmogam.com/ca-en/investors/investment-solutions/etf/bmo-balanced-etf-t6-series-zbal-t/), and (https://www.bmogam.com/ca-en/investors/investment-solutions/etf/bmo-monthly-income-etf-zmi/).