Jul 10, 2015 3:00 PM
Factoring Your Wedding into Your Long Term Financial Plan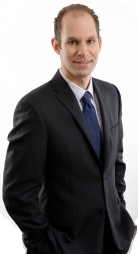 It's wedding season, otherwise known as a time when some Canadian couples may be about to host one of the priciest events of their lives. With this in mind, looking at a wedding from a long-term financial planning perspective is crucial, as the monetary decisions made throughout the wedding planning process can ultimately contribute to long-term financial well-being.
While your wedding day will be one of the most important days of your life, it will also likely be one of the most expensive; a Wedding Bells survey states that the expected cost of a wedding in Canada in 2015 will ring in at $30,717. The average annual family income of Canadians recorded in the most recent Canadian Income Survey Census sits at $76,550, meaning a wedding may cost the equivalent of over one-third of a couple's combined income.
If a wedding is in your future and you're concerned about the financial implications, don't panic!
There is plenty that can be done to find balance between delivering a memorable, enjoyable event and smart spending. Be sure to consider these tips and alternatives, and take advantage of this opportunity to build a stable financial future with your spouse-to-be.
Consider a local wedding over a destination wedding. According to a 2014 Wedding Bells

survey, destination wedding rates have doubled since 2009. While it is widely believed that a

destination wedding is a more cost-effective option, it may be easier to cut costs with an event

closer to home. Although destination weddings may appear to be an easy, all-inclusive affair,

there can be many hidden costs that may result in your event running over budget. For example,

some resorts may charge per item for things like ceremony set-up and cake-cutting.

Additionally, when it comes to wedding gifts, if you're hosting a destination wedding it may feel

unreasonable to ask any more of your guests, particularly if the travel costs to the event are

significant. A local wedding may offer a greater opportunity to get you on your feet financially with

a gift registry to start accumulating household goods, or with monetary gifts to offset wedding

costs. As a starting point, a local wedding may be a wiser financial choice for couples in the long

run.

Request monetary gifts over household gifts. It is becoming a trend for already-established couples to skip the gift registry altogether and instead ask their guests for monetary gifts to help balance their wedding or honeymoon budget. Be careful though, once the money is in the bank, it may be easy to treat it like disposable income. Tracking expenditures and payments to ensure the money is actually being used to offset wedding costs is important.
Choose what is most important to you. Trimming the price tag on your wedding day can be a tough choice, but consider it crucial if you are looking to make a contribution to your long-term financial position. Cutting back on wedding costs - including opting for a less expensive venue, selecting a weekday rather than a weekend for your event, or choosing a lunch-time reception over a dinner-time one to save on catering expenses - can make for greater financial stability in the future. Focus on delivering on the outcomes of your wedding day that are most important to you, and what you know your guests will remember and appreciate most. Pull back on areas that don't fit into these categories, and be honest about how much money you really can and want to spend.
Set yourselves up for success before the wedding. All of these tips are futile without a well thought out financial plan. The most important aspect of being financially successful in the long run is putting the right practices into place now. Be transparent with your partner about your financial situation, including your annual income, spending habits and spending patterns. Perhaps most importantly, be upfront about debt. Bringing in outstanding bills such as student loans and credit card debt may put pressure on your future combined income as well as your relationship. Smart financial planning and budgeting to cover those payments is important. On top of collaborating on pre-wedding finances, it is equally as important to discuss your financial goals and vision for the future. Don't stress if they are different. Instead, collaborate, build a plan and set achievable financial goals that work for both of you. Working together without judgement to understand your past, present, and future financial situation is the key to financial success in your relationship.
Seek financial advice. If you're uncertain about how to start planning financially for your wedding day and beyond, sit down with a financial advisor well ahead of the big day. This will give you a good idea of your combined financial situation, help to avoid unpleasant surprises and make your wedding a part of your long-term financial plan. A financial advisor can also help you ensure that nothing is missed when it comes to combining your finances, including changing registered plan beneficiaries, checking credit scores, and identifying tax implications of your marriage.
If you're part of a financially proactive and forward-thinking couple, there are several wedding-spending alternatives to set you up for financial success. Keeping an open mind, seeking advice, and planning well in advance will help you to stay on track, save money, and use your wedding day as a tool to help kick-start your financial plan for the long run.
Scott Evans is a Financial Advisor at BlueShore Financial.