Jun 17, 2021

Cryptocurrency, Bitcoin, Ethereum and Blockchain with Fred Pye, Montrealer and President of 3iQ
Download as an MP3 by

right-clicking

here and choosing "save link as" or "save as".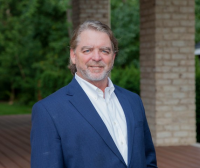 Frederick T. Pye is the Executive Chairman and Chief Executive Officer of 3iQ Corp. Mr. Pye is recognized for creating and promoting creative and unique investment products for the investment industry. Mr. Pye obtained a Masters in Business Administration from Concordia University and is a member of the Board of the Anglican Funds and the West Island Youth Residence.

This episode is brought to you by BMO Exchange Traded Funds. Invest confidently for your future, with one of Canada's most experienced and largest ETF providers. Visit BMO.com/ETFs today.
Questions Asked:
2:21 Tell us a little about the road to getting your Bitcoin Fund approved.
6:28 Could you explain cryptocurrency, how they work, how they're created and how Bitcoin relates to other cryptocurrencies?
9:11 There's some controversy about the mining of Bitcoin and the energy that is used.
11:23 Can you explain the difference between closed end funds and ETFs?
13:53 What does the word hodl mean?
15:17 So the MER on your Bitcoin fund is 1.95%?
15:48 And in exchange for paying the higher MER, you have more stable pricing during the day?
18:45 You also have your fund listed on the TSX in both Canadian and the U.S. dollars. Which one should you buy if you live in Canada?
19:24 Can you give us a short description of the two different digital currencies, Bitcoin and Ethereum, and how they contrast with each other?
21:35 Can you explain the different between Bitcoin being mined and Ethereum is burned?
23:30 Have your new ETFs taken off quickly?
26:42 How would you compare Bitcoin to Gold?
29:42 How do you go to a typical Canadian investor who is typically conservative in investing style and argue that Bitcoin should be in a portfolio?
33:10 Won't Blockchain lead to joblessness in some industries?
34:00 If I'm a beginner investor and I want to understand how crypto works or I'm thinking of investing in crypto, what are some things that I should think about?
38:42 Are there any black swans that could interrupt Blockchains growth?
42:27 Do you have three best tips for our listeners who are interested in Bitcoin?
Comments
Login to post a comment.
SUBSCRIBE
To the Print edition of Canadian MoneySaver Magazine for $26.95 (+tax) per year