Oct 15, 2014 12:00 AM
Canadian MoneySaver Special Edition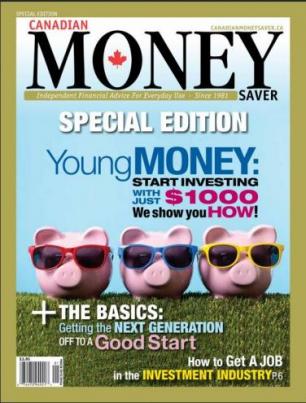 Get the young person in your family off to a great start managing his/her money.
The Canadian MoneySaver special edition features articles and tips for those just starting out.
Articles include: How to invest with just $1000, The Importance of Time Horizons, 3 ways to get mortgage and debt free by 29, RRSP vs. TFSA.
Click Here for a FREE download.
If you would like a paper copy, please send $5.29 (HST included) or $5.20 (GST included) where applicable to:
Canadian MoneySaver Inc.
55 King St. West
Suite 700
Kitchener, ON
N2G 4W1