>
>
Canadian MoneySaver Events
Canadian MoneySaver Events
Upcoming Canadian MoneySaver activities are described here. The only activities listed are those attended by Peter Hodson and other MoneySaver staff. MoneySaver does not make transcripts, reports or videos available for any of its conferences. Please call (519-772-7632) or e-mail Canadian MoneySaverfor further information.
Past Canadian MoneySaver Events - View the wide range of conferences and other special events hosted by Canadian MoneySaver. Our future events are listed below.
---
Canadian MoneySaver Webinar
with
Matt McCall
"US Markets"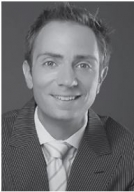 Matt McCall, President of Penn Financial Group LLC,will run thru the US markets, how to pick a stock and some US stock picks.
When: October 6, 2016
Time: 11am EST to 12:30 pm EST
Cost: $3.00 plus tx.
Click Here to reserve your spot
---
Canadian MoneySaver Webinar
with
Rino Racanelli
"

Annuities:

Tax Changes and the Benefits of Annuitizing Before 2017

"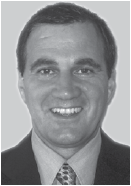 Annuities are a simple, guaranteed investment and are increasing in popularity simply because they are beneficial for retirees who need a safe, guaranteed income they can never out-live.
Bill C-43, which introduced changes to the exemption test on non-registered annuities, takes effect on Jan 1, 2017. With this new law the tax Canadians pay on this popular option is going up.
Join us for an overview on annuities. We'll also compare them to RRIF's to see if they should be a part of your overall retirement plan.
When:October 20, 2016
Time: 1pm EST
Cost: $3.00 + tax
Click Here to reserve your spot
---
Canadian MoneySaver Webinar
Presents
The Young Money Webinar Series
"Get Serious about Your Money"
Canadian MoneySaver is
is happy to offer a webinar series that is wholly dedicated to investors and savers that are just beginning their journey to financial independence.
If you are new to investing or are looking for a refresh on core personal finance principles, then this series is for you!
Our authors will be discussing tools and techniques that have successfully helped them save and grow their money.
Spread The Word!
Are you already a successful with saving and growing your money? If you know someone who could benefit from this webinar series, please let them know and spread the word!
Cost for the entire series is: $5.00 +tx
Kornel Szrejber from Build Wealth Canada
Will You Have Enough to Retire?
No matter what age you are, chances are you've asked yourself this critical question at some point.
The stakes are high, and there are no do-overs, so how can you best prepare yourself
now
to ensure that you have enough to live the lifes

tyle you want in retirement?
Join us as we dive into the best practices and key factors to consider when figuring this out for yourself.
Is there a magic retirement number that you should aim for with your investments?
What levers can you pull to retire early, and sustain that retirement long-term?
Whether you're decades away from retirement or are getting close to that big day, join us to learn some of the key considerations to ensure that you have enough to retire.
When: October 13, 2016
Time: 7pm EST
Mark Seed from My Own Advisor

DRIPping Canadian Stocks. What are they, the pros and cons of DRIP stocks, what stocks I invest in, why.

When: November 10, 2016
Time: 7pm EST
Frugal Trader from Million Dollar Journey.com


FrugalTrader is the founder and editor of Million Dollar Journey (est.2006). Through various financial strategies outlined on his blog, he grew his net worth from $200,000 in 2006 to $1,000,000 by 2014. In this presentation, he will talk about his journey, the key strategies that helped grow his net worth, and his investment philosophies.
When: January 28, 2017
Time: 7pm EST