>
>
Canadian MoneySaver Events
Canadian MoneySaver Events
Upcoming Canadian MoneySaver activities are described here. The only activities listed are those attended by Peter Hodson and other MoneySaver staff. MoneySaver does not make transcripts, reports or videos available for any of its conferences. Please call (519-772-7632) or e-mail Canadian MoneySaverfor further information.
Past Canadian MoneySaver Events - View the wide range of conferences and other special events hosted by Canadian MoneySaver. Our future events are listed below.
---
Canadian MoneySaver Webinar
with
Matt McCall
"US Markets"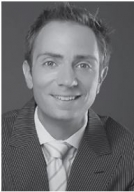 Matt McCall, President of Penn Financial Group LLC,will run thru the US markets, how to pick a stock and some US stock picks.
When: October 6, 2016
Time: 11am EST to 12:30 pm EST
Cost: $3.00 plus tx.
Click Here to reserve your spot
---
Canadian MoneySaver Webinar
with
Rino Racanelli
"

Annuities:

Tax Changes and the Benefits of Annuitizing Before 2017

"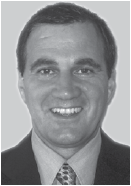 Annuities are a simple, guaranteed investment and are increasing in popularity simply because they are beneficial for retirees who need a safe, guaranteed income they can never out-live.
Bill C-43, which introduced changes to the exemption test on non-registered annuities, takes effect on Jan 1, 2017. With this new law the tax Canadians pay on this popular option is going up.
Join us for an overview on annuities. We'll also compare them to RRIF's to see if they should be a part of your overall retirement plan.
When:October 20, 2016
Time: 1pm EST
Cost: $3.00 + tax
Click Here to reserve your spot
---