>
>
Canadian MoneySaver Events
Canadian MoneySaver Events
Upcoming Canadian MoneySaver activities are described here. The only activities listed are those attended by Peter Hodson and other MoneySaver staff. MoneySaver does not make transcripts, reports or videos available for any of its conferences. Please call (519-772-7632) or e-mail Canadian MoneySaverfor further information.
Past Canadian MoneySaver Events - View the wide range of conferences and other special events hosted by Canadian MoneySaver. Our future events are listed below.
---
Canadian MoneySaver Webinar
with
John De Goey
"Build and Manage a Diversified Portfolio"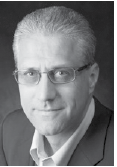 When: October 24, 2015
Time: 1pm EST/10am Pacific
For decades, people have pondered over the best formats for managing money and diversifying portfolios. Two competing methods are to diversify by sector (often trading between them in order to capitalize on trends and momentum) and strategic allocation based primarily on geography (often setting strategic allocations and making only modest alterations on the margin). Both approaches have their adherents. This webinar will look more closely at the various ways one might aim to build and manage a diversified portfolio, the pros and cons associated with each – and the primary considerations that investors need to grapple with along the way.
Click Here to Register
---
Canadian MoneySaver Webinar
with
Bruce Cappon

When: November 14, 2015
Time: 1pm EST/10am Pacific
"The first part of this webinar is an update on the Canadian Council of Insurance Regulators (CCIR)`s recent efforts mandating insurance companies to supply statistics on voided policies. The second part will touch on the vulnerability of policyholders to the "Voiding Clause" and how in Bruce Cappon`s opinion, an estimated 80% of insureds travel without any valid insurance coverage based on five questions he has been asking travellers during his province-wide presentations. Bruce Cappon will also discuss the introduction of his new concept policy, which counteracts the higher cost of insurance brought about by the declining loony"

---
Canadian MoneySaver Webinar
with
Colin Ritchie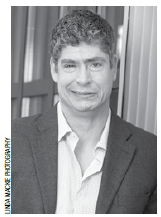 When: November 21, 2015
Time: 1pm EST/10am Pacific
Although saving and investing are huge components of any successful financial plan, isn't the bottom line what you ultimately keep after taxes and fees? Moneysaver Investors usually do a great job successfully investing and minimizing fees but sometimes still end up getting in the way of their own financial success by not taking active steps to minimize taxes, which both boosts after-tax investment returns and creates more money to invest in the first place. Spend an hour hearing about a number of ways you can legally save on taxes so you can increase control of your financial destiny and make your money go further without changing your investment philosophy.
---
Canadian MoneySaver Webinar
with
Brian Quinlan
"What's New In Tax"

When: January 9, 2016
Time: 12:00pm EST/ 9am Pacific
Brian will discuss what tax changes have occurred in 2015 and what is to change for 2016 and how these – and the federal election results (and promises) - will impact you and your family's income tax planning. Brian will also discuss the significant changes that being in 2016 with respect to your estate planning.
Topics to include -
Home accessibility tax credit

Lower minimum RRIF annual withdrawal percentages

Positive changes in streamlining foreign investment reporting (T1135)

Donating private corporation shares and real estate to charities

TFSA contributions limit increase

Increase in universal child care benefit payments

Increase in amount of deductible childcare expenses

Decreasing tax rate on income of an Incorporated small business

Increasing tax rates on "non-eligible" dividends

Increasing capital gains exemption limits

Flexibility in setting up registered disability savings plans (RDSPs)

Direct deposit – government cheques to fade away

Use of multiple testamentary trusts as part of your estate plan

Donations made in a will.

Quarterly remitting of payroll deductions by new employer

Employment insurance (EI) premium relief
Click Here to Register
---
MoneyShow University Seminar

Educating the Next Generation of Investors
The World MoneyShow is now providing a one day seminar full information for any young person just starting out in the world of investing, finance and managing his or her money.
When: Oct 31, 2015
Time: 11:00 am – 2:45 pm
Location: Metro Toronto Convention Centre
---
Canadian MoneySaver Seminar

---
Join Peter Hodson and Canadian MoneySaver
on the Pacific Dreams Cruise aboard Oceania Cruise Lines.
January 25, 2016 to February 4, 2016
Click Here for more information