You have 4 free articles remaining.
Subscribe
Jan 2, 2020
Noise-Reduction Strategies For Volatile Times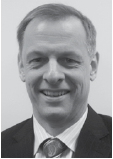 The US-China trade war has created an immense amount of volatility. So have other factors, such as tariffs, slowing global growth, volatile oil prices and an inverted yield curve, which is creating recession concerns. Add Brexit to the mix and investors must manage through a high-volume of economic noise to remain successful. This "noise" can sometimes take investors on a roller coaster ride of emotions that could trigger impulsive behaviours.
However, a strategy with long-term investment goals geared toward a specific plan that is customized to investors' unique risk tolerances can help them rise above the noise. Basic strategies are available to help investors focus on their long-term plans and turn off the noise.
Strategy #1
Focus on Dividends And Their Potential Growth
Dividends can bring value as they can provide stability, income and wealth creation. Dividends reward shareholders with cash, generally based on excess cash flow. Whenever a discussion about dividends comes up, the conversation often gravitates toward yield—how much dividend is received for each dollar invested. The dividend payout ratio and annualized dividend growth can explain how much dividend is paid and the flexibility of a company to increase its distribution.
The dividend payout ratio is calculated by dividing the current dividend by the current year's earnings per share (or cash flow per share, in some cases). Companies in regulated industries, such as pipelines, utilities (e.g. gas, power, independent power) and telecommunications & media tend to have higher payout ratios because of their predictable income streams. These industries tend to pay out a significant portion of their earnings. The payout varies between industries and sectors, and where the company is in its business cycle.
Generally, companies with payout ratios above 50% in regulated businesses reward shareholders with sustainable and consistent dividend growth due to the high level of predictability of their business models. Companies with payout ratios above 50% can often make for stable investments and can create substantial wealth for investors, due to their dividend streams and their potential compounding effects. Companies with a strong balance sheet, manageable levels of debt and high levels of cash flow relative to that debt, are better able to help investors maintain the financial flexibility they are looking for in good times and bad.
Companies with products or services that are essential tend to generate predictable income streams, profitability and growth. Over the long-term, they can provide consistent and attractive returns in both dividends and stock price appreciation. Given these, they are generally referred to as Dividend All-Stars. They are usually large, well-established businesses that could increase distributions as profits rise. Dividend All-Stars can be found in a lot of industries. For investors, re-investing dividends into more shares through a Dividend Reinvestment Plan (DRIP) can have compounding effects and can even result in exponential growth. Albert Einstein once commented that the most powerful force in the universe was "compounding interest".1
I hope you find this strategy on dividends worthwhile. Stay tuned for Noise-Reduction Strategy Part #2. I'll be discussing preferred shares and how different types of shares are impacted by the various stages of the economic cycle.
Scott Hanson is an Investment Advisor with CIBC Wood Gundy in Barrie. He and his clients may own securities mentioned in this column. The views of Scott Hanson do not necessarily reflect those of CIBC World Markets Inc.
1 https://www.intentionaladvice.com/2018/11/08/einsteins-theory-of-compound-interest/
This information, including any opinion, is based on various sources believed to be reliable, but its accuracy cannot be guaranteed and is subject to change. CIBC and CIBC World Markets Inc., their affiliates, directors, officers and employees may buy, sell, or hold a position in securities of a company mentioned herein, its affiliates or subsidiaries, and may also perform financial advisory services, investment banking or other services for, or have lending or other credit relationships with the same. CIBC World Markets Inc. and its representatives will receive sales commissions and/or a spread between bid and ask prices if you purchase, sell or hold the securities referred to above. © CIBC World Markets Inc. 2019
Clients are advised to seek advice regarding their particular circumstances from their personal tax and legal advisors.