You have 4 free articles remaining.
Subscribe
Sep 4, 2018
The Art Of Portfolio Building
The Challenge
Last summer the Calgary Shareclub executive was discussing the perennial problem, what should this year's educational program look like? One member who had just read Maria Crawford Scott's Portfolio Building suggested we present it. Five lessons were prepared so the members would have a tool to assess their portfolio, manage it, and measure its future performance.
What We Learned
When building a portfolio today, there are more financial products available than five-plus years ago that allow you to easily diversify your portfolio into world markets.
Most members' investor risk profiles were "Balanced".
Compared to our members' investor risk profiles, their investment portfolios tended to be more conservative.
Age has a major impact on portfolio asset allocation.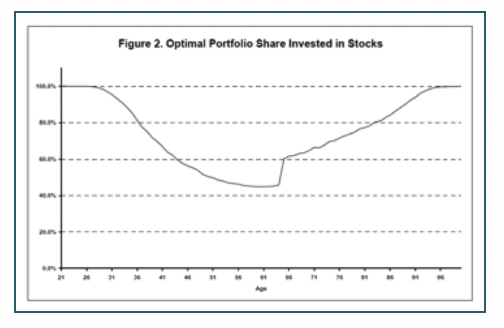 When you are young you should be 100% in equities.
As you near retirement your portfolio asset allocation should approach your investor risk profile.
After retirement, your portfolio asset allocation should gradually rise to 100% in equities. (Francisco J. Gomes, 2008)
If your portfolio asset allocation does not have to match your investor risk profile, be sure it is a conscious decision to be different, so you continue to sleep at night.
A dividend/income yield investor may be over-weighted in Canadian equities because of preferential Canadian dividend tax treatment.
A retired investor may have a more conservative portfolio because it meets their income needs without having to incur excessive risk.
A young investor may hold 100% equities to take advantage of compounding with the highest historical return asset class.
Incorporating your investment portfolio with your other financial assets (pensions, annuities, CPP and OAS) to determine your overall holding asset allocation was challenging.
Most members were not using a benchmark index to compare their portfolio performance against:
The expected returns for their investor risk profile.
Their savings goals.
Portfolio rebalancing to reduce portfolio volatility is an art not a science.
Portfolio Building Course
The course's five modules covered:
Determining your investor risk profile and its expected risk and return.
Which type of assets should be included in your investment portfolio and financial assets.
Calculating your current asset allocation and portfolio volatility (Beta).
How life cycle changes affect asset allocation.
How to transition to a new allocation strategy.
Tax reduction strategies.
Measuring your portfolio's performance and your asset-picking ability.
Tuning your portfolio during working years.
Balancing your portfolio during retirement years.
Course presentations, supplemental readings, and homework exercises are located at https://drive.google.com/drive/folders/0Bxrj3jFbEUAecTlkT3lVQ3YtTmc?usp=sharing
Club Benefits
The benefits to the club were:
Membership increased by 30% after advertising in the Canadian MoneySaver magazine.
Regular member attendance increased by 20%.
Better communication between members.
Member Benefits
The benefits to members were:
Knowing their balanced investor risk profile had an expected return of 9.3% over the last 40 years.
Learning how to build a portfolio from scratch, using the latest asset allocation theory from published articles and using new products like All World Cap ETFs.
Knowing their portfolio asset allocation.
Understanding their total asset (portfolio, pension, CPP, OAS and annuity) allocation.
Finding out that their portfolios were too conservative compared to their investor risk profile.
Finding out their portfolios asset allocation did not match their investor risk profile asset allocation. In some cases, they were over-weighted in Canadian Equities because they were investing for dividend yield and Canada has favourable tax treatment for dividend earnings of less than $142,354/year based on 2017 marginal tax rates.
Knowing their portfolio's Beta compared to the S&P 500 so they understood how their portfolio reacts to market volatility. Using www.investspy.com, most member's portfolios had a Beta less than one.
Being able to build a reference index for their investor risk profile to compare their portfolio performance against. If their portfolio did not beat the reference index,
o they could adjust their portfolio during the year to reach their expected returns/savings goal.
o they might have to improve their asset selection methods.
o they may decide to just to invest in their reference index and reduce the number of individual stocks and fixed income assets.
o they may conclude it is time to replace the portfolio manager (themselves) with a professional.
Designing their portfolios to be tax efficient.
Learning when and how to rebalance their portfolios. (Otar, 2013)
Results
Most of our members are self-directed investors who have built their portfolios without the structured approach presented in the Portfolio Building course. Several are adapting the lessons to manage their own portfolios. They now know their investing goals, investor risk profiles and investment portfolio asset allocation well enough to write an Investor Policy Statement, which is our club's next educational topic.
Ken Smith is the Calgary Shareclub educational coordinator. He can be reached at shareclub.calgary@gmail.com
Bibliography:
Gomes, F., Kotlikoff, L. J., & Viceira, L. M. (2008). Optimal Life-Cycle Investing with Flexible Labor Supply: A Welfare Analysis of Life-Cycle Funds. The American Economic Review, 98(2), 297-303. Retrieved 3 26, 2018, from http://nber.org/papers/w13966
Otar, J.C. (2013) Unveiling the Retirement Myth – Advanced Retirement Planning based on Market History, 72-82 eBook
Scott, M.C. (2006). Portfolio Building. American Association of Individual Investors